Americans Are Totally Confused: How They Feel About Edward Snowden
Polling on Snowden is still up and down a week after being introduced to the world.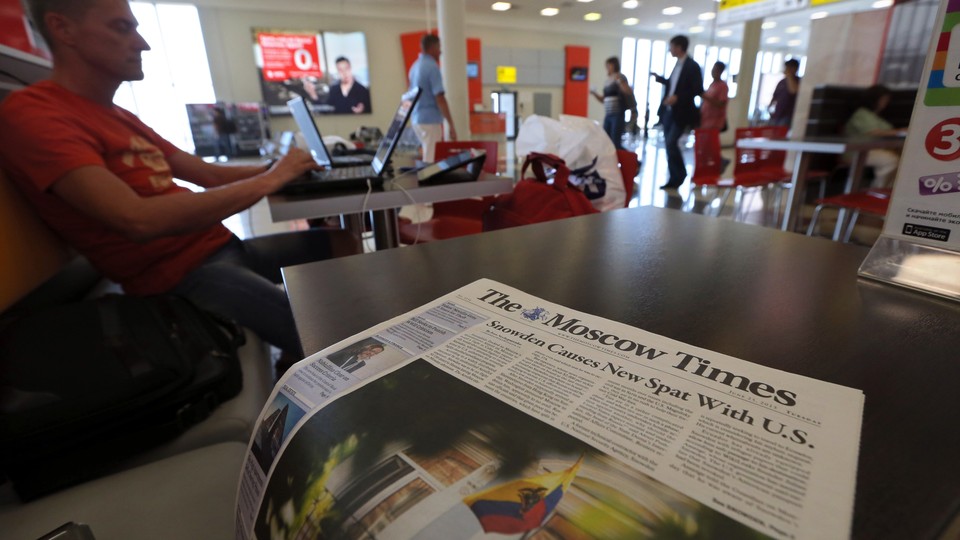 Just weeks after Edward Snowden leaked information about U.S. surveillance programs, we still don't know what Americans really think about him.
Yes, there have been polls. But they're saying different things.
According to a new CNN/ORC International poll released Monday morning, 44 percent of Americans approve of Snowden's actions and 54 percent think Snowden should be flown back to the U.S. and prosecuted.
However, a Time magazine poll conducted just before the CNN survey shows that a majority of Americans — 54 percent — believe Snowden did the right thing by releasing information related to secret government surveillance programs. Only 30 percent of those surveyed in the June 13 poll disagreed with Snowden's actions, and just 41 percent of Americans thought he should face charges.
Time question: Do you feel that the person who leaked the information about this secret program did a good think in informing the American public or a bad thing? Good thing: 54 percent; Bad thing: 30 percent

CNN question: As you may know, details of the government collection of phone records and Internet data were revealed when a former government contractor named Edward Snowden leaked classified information about those government programs to two newspapers. Do you approve or disapprove of Snowden's actions? Approve: 44 percent; Disapprove: 52 percent
It's only been a week since Snowden's identity was revealed, when The Guardian profiled him on June 9. The CNN poll was conducted June 11 and 13, while the Time poll was done June 10 and 11.
In that short period of time, as people kept reading more about Snowden and political rhetoric soared to new levels — some describing Snowden as a "traitor" — it's no surprise that public opinion would be this unstable.
Additionally, the Obama administration and hawkish Republicans have been unlikely allies in defending the secret National Security Agency programs, touting their effectiveness in combating terrorism. As the media and officials continue to give further information and context on both the intelligence programs and Snowden, public opinion is likely to shift again.
The one area where polling remains consistent, though, is over the actual surveillance programs. Since stories started to come out about these programs, surveys show that a vast majority of Americans think the programs are vital to national security.
The CNN polled was conducted among 1,014 Americans, with a margin of error of 3 percentage points. The Time poll was conducted among 805 Americans, with a margin of error of 3 percentage points.