Zombie Iraq War: Why Haven't We Repealed the Authorization to Fight There?
Congress can't even manage to definitively end an unpopular war that the president long ago declared over.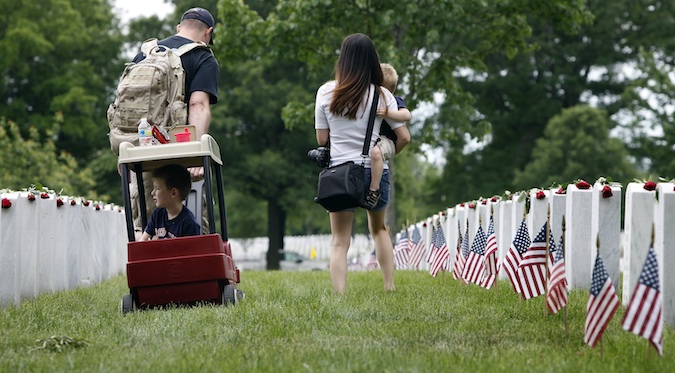 Reuters
President Obama spoke last week about the importance of ultimately repealing the September 18, 2001, Authorization for Use of Military Force, due to the danger of remaining on permanent war footing.
But what about the other grant of war powers that's still operative? As the sharp-eyed Marcy Wheeler first noted, there wasn't any mention of needing to repeal the Authorization for Use of Military Force Against Iraq Resolution of 2002. This despite the fact that Obama declared the conflict officially over as of January 1, 2012. Isn't it worth repealing this authority to guard against mischief by a future president more inclined to delve back into the country than Congress or the people?
After all, the GOP has a lot of politicians like that.
The last time anyone tried to repeal the Iraq AUMF was November 29, 2011, when Rand Paul's effort failed 67 to 30 with three members abstaining. That's a staggering margin for keeping the war going. Here are the senators who supported Paul's effort and voted to repeal the Iraq War authorization:

Here are the ones who favored keeping the Iraq AUMF in effect: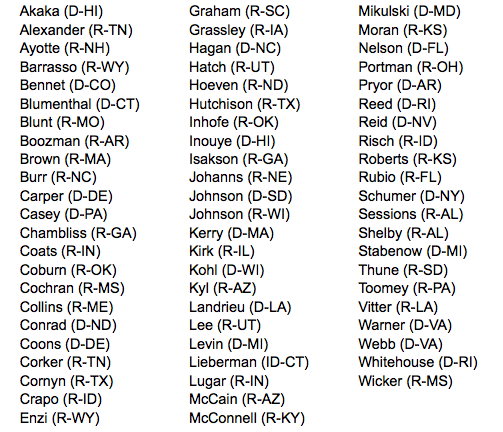 The dearth of support for repealing the AUMF for an unpopular conflict that was ending in practice anyway doesn't bode well for those of us who'd like to see the War on Terror AUMF repealed. But Paul's effort has at least given us a list of who to blame if a future president makes more mischief in Iraq -- 2016 contender Marco Rubio and now-Secretary of State John Kerry, for starters.