The Improbable Mark Sanford Comeback Is Complete
The former S.C. governor, famous for going AWOL to visit his Argentine mistress, defeated Democrat Elizabeth Colbert Busch in a special election.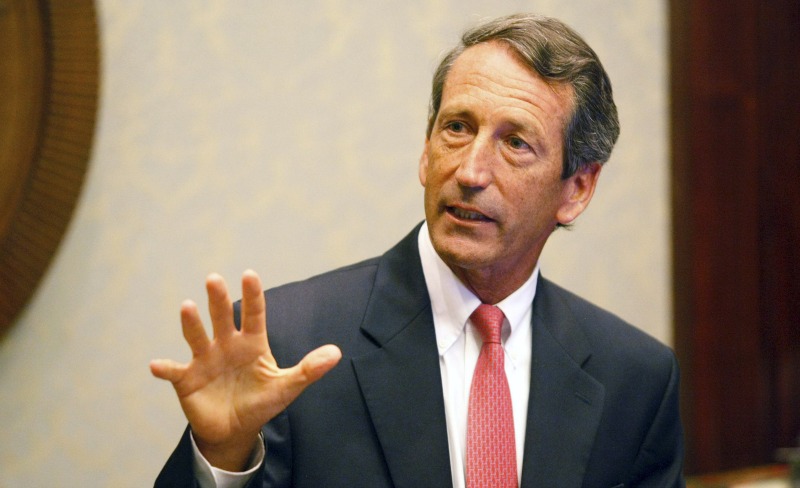 Reuters
Overcoming the disgrace of a bizarre extramarital affair while he was governor of South Carolina, former Rep. Mark Sanford reclaimed a seat in Congress on Tuesday by winning a special election over Democrat Elizabeth Colbert Busch. Sanford won in a 54-45 percent vote that surprised most analysts who expected a much tighter race.
Sanford's victory, which came despite the National Republican Congressional Committee withdrawing its support for his campaign, completes a remarkable political comeback just four years after he was a late-night comic's punch line.
The special election in the 1st Congressional District fills the seat left vacant after Republican Rep. Tim Scott was appointed to the Senate late last year.
For Democrats, the loss will elicit questions about why the Democratic Congressional Campaign Committee and its outside allies invested roughly $1 million in the race even after national Republicans decided to stay out of it. And it will reaffirm doubts that Democrats can win in conservative districts, even against personally flawed Republicans.
Sanford's victory shouldn't be a surprise, because of the district's heavy Republican lean -- Scott won more than 60 percent of the vote in his 2012 reelection. But the onetime governor's well-known personal foibles and a strenuous campaign that seemed to magnify those faults led many to doubt he could win the election.
Making the race more difficult was his opponent, whose well-known brother, satirist and talk-show host Stephen Colbert, helped her raise money nationally, while her own deep roots in the district appealed to local voters. Colbert Busch touted herself as an independent voice, criticizing President Obama's health care reform while pointing to her business background as proof she could help the country grow jobs.
But in the end, voters appeared more persuaded by the argument that Colbert Busch would be another ally for House Minority Leader Nancy Pelosi, D-Calif., a line Sanford pushed frequently during the campaign.
For Sanford, the win is a near-miraculous turnaround. His political career appeared over in 2009 when he admitted to an extramarital affair with an Argentinian woman, acknowledging he lied to his aides when he told them he was "hiking the Appalachian Trail" while visiting her out of the country. He remained governor, but talk of a White House run -- he had been seen as a contender for the GOP nomination -- ended abruptly.
Sanford, who served three terms in Congress from 1995 to 2001, decided to run for his old congressional seat in the state's Low Country after Scott was appointed to succeed retiring GOP Sen. Jim DeMint. The former governor was the leading vote-getter among a pack of Republicans in the primary and won a runoff for the GOP nomination with relative ease against an underfunded opponent.
Sanford looked like the early favorite against Colbert Busch, but revelations that his ex-wife, Jenny Sanford, had accused him of trespassing at her home in February threatened to damage his already flawed image among voters, especially women. The NRCC announced it would no longer support his campaign, fearful that other harmful revelations about Sanford would come out before the election.