Scandals? What Scandals? This Week Is Historical for Another Reason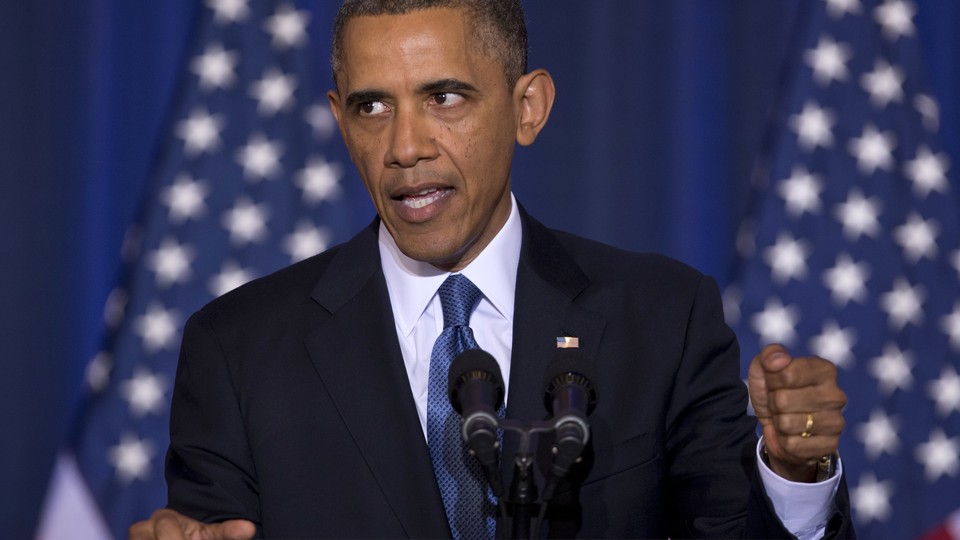 This is an excerpt from The Edge, the National Journal's daily look at today in Washington -- and what's coming next. The email features analysis from NJ's top correspondents, the biggest stories of the day -- and always a few surprises. To subscribe, click here.
Months or years from now, this past week may be remembered less for developments in a spate of White House scandals than as a turning point in the "war on terror." It is rare to see the commander in chief recalibrate one policy and reconsider another.
President Obama may have made history this week.
He suggested that the threat of terror has fallen to levels unseen since before Sept. 11, 2001. Al-Qaida and its 9/11 essence is "on the path to defeat," Obama said. The main dangers are now weakened al-Qaida affiliates, threats to U.S. interests abroad, and homegrown terrorists.
He defended the use of drones but pledged to narrow their use. They will only be deployed against targets that present a "continuing, imminent threat," he said. Avoiding civilian deaths will be a "near-certainty."
He claimed to be "troubled" that national security leaks probes might "chill" investigative journalism. Obama ordered Attorney General Eric Holder to review Justice Department guidelines for leaks investigations.
While self-inflicted controversies over the IRS, Benghazi and newsroom snooping may hound Obama for months, this week might be remembered for more.