Obama's Troubles Could Put Massachusetts Senate Seat In Play -- Again
In 2010, Republicans won a special election during a low point of Obama's presidency. Will it happen again?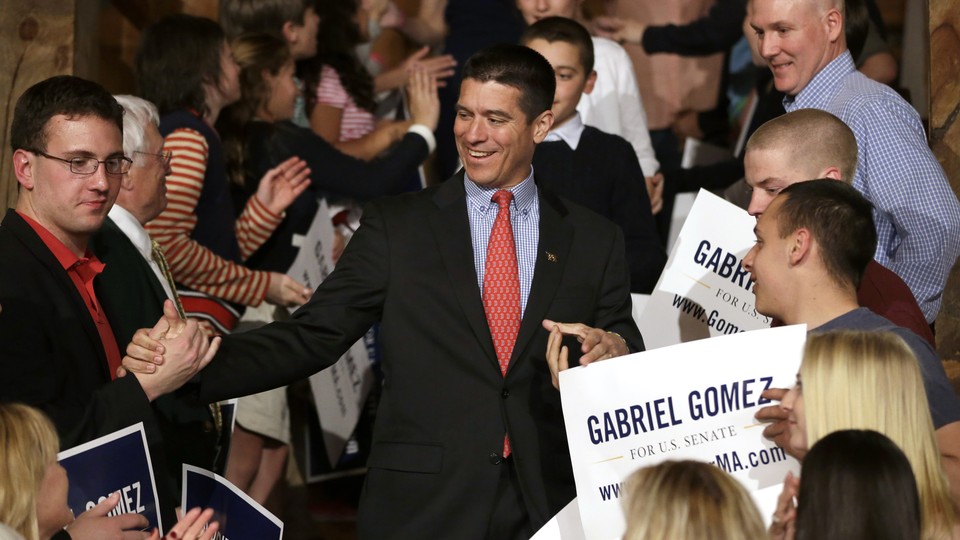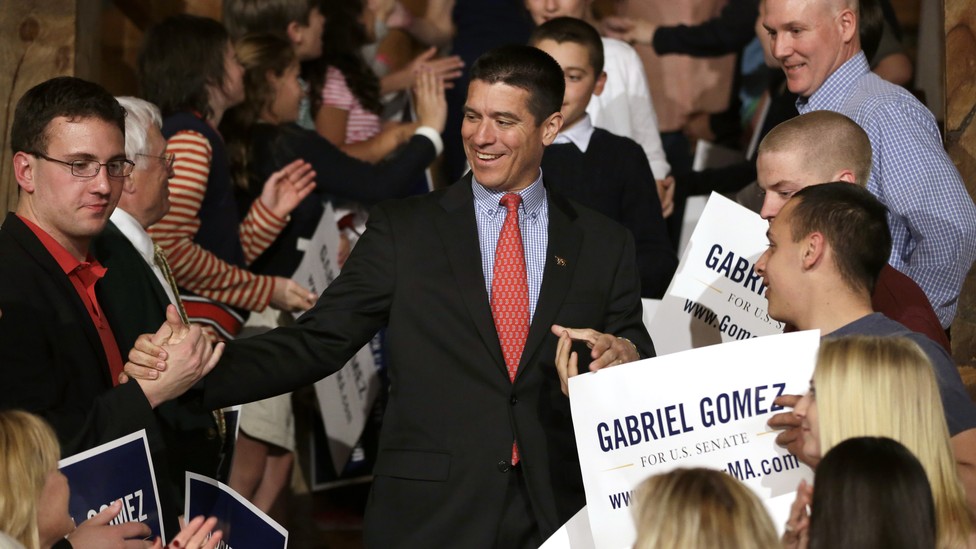 Is history repeating itself in Massachusetts?
The off-year Senate campaign between Democratic Rep. Edward Markey and former Navy SEAL Gabriel Gomez is already closer than expected, evoking memories of the last Senate special election in Massachusetts, when Republican Scott Brown stunned Democrat Martha Coakley.
Until this week, the current race lacked a key element of its 2010 version: a struggling President Obama hurting the party. Back then, the president's health care law was facing significant resistance in Congress and viewed unfavorably by the public. But now, a trio of controversies besetting the White House suggests that national conditions might again align for the GOP in a state where its candidates usually have little chance of even competing.
The comparison is obvious, and it could be wrong: There's little polling data so far to show that a week's worth of bad news has done damage to Obama's approval rating. But in a sign of where the race could turn, the Gomez campaign has begun tying Markey to the Washington imbroglio, making the case that the 36-year congressman is part of a dysfunctional culture in the nation's capital. For now at least, they appear intent on taking advantage of Obama's problems.
"Washington is in the midst of some of the biggest scandals in our lifetime -- the IRS targeting citizens for political reasons, DOJ seizing phone records from the press, and new conflicting accounts on Benghazi," Gomez said in a statement, echoing remarks he made a day earlier on conservative talk radio. "These scandals mark a major abuse of government power and a lack of transparency in government. And what is Congressman Markey doing about them? Nothing."
Markey has denounced the IRS's targeting of conservative groups, telling the Boston Herald that "whoever did this should be found and fired." He's been less welcoming of the GOP's congressional Benghazi inquiry, calling it a plot to take down former Secretary of State Hillary Rodham Clinton.
The argument that Markey would only exacerbate Washington's problems while Gomez would provide a fresh face to clean up the mess is familiar. It's similar to Brown's argument during his memorable campaign.
At the time, "Obamacare" was in the final months of its lurch toward passage. Even voters in Massachusetts were unhappy with the bill and the often ugly manner in which it was pushed through Congress. Brown was able to harness that anger, positioning himself as a check on the Democratic Party's power in Washington.
It was that toxic national environment -- as much as Coakley's much-maligned incompetence as a candidate -- that forged an upset victory for Brown. Even Obama's numbers had dipped significantly -- a Suffolk University poll taken a week before the election found the president's approval at only 48 percent in the state.
"No two elections are the same, but the circumstances in Massachusetts have eerie similarities between 2010 and 2013 in terms of a changing political environment and a Democratic candidate who is viewed as not necessarily in touch with the average voter in Massachusetts. It's still a very blue state, but as in 2010, Democratic strategists have to be increasingly nervous," said Republican strategist Brian Walsh, who served as communications director for the National Republican Senatorial Committee in the last two election cycles.
There's no sign that Obama's approval rating has begun tumbling yet -- only that the steady stream of revelations threaten to push his approval ratings downward in the long run. As of Friday, Obama's national approval among adults stood at 49 percent, according to Gallup. That's essentially unchanged from where he stood a week ago, despite the run of bad news.
Even as they talk about the Washington scandals on the campaign trail, officials in Gomez's campaign acknowledge that it might not be a message that can carry them through the June 25 election. One Gomez senior adviser, granted anonymity to speak candidly about the race, said tying Markey to Obama's trifecta of scandals might only be a short-term strategy.
"There's no real way to know how long this scandal creates a cloud," the official said. "Honestly, we are not baking that into the cake. You can't count on it."
And the national environment, despite some similarities to the last special election, is also different in several striking ways. During Brown's race, Obamacare drowned out all other issues. Currently other issues, including those favorable to Democrats, are also on the national radar. That was evident Thursday, when the Markey campaign released its first negative ad, a 30-second spot that assailed Gomez for opposing gun-control measures.
Nationalizing the special election carries risk for Gomez, who has tried to distance himself from national Republicans.
"Gabe Gomez has proven to be a horrible candidate for Republicans," said Matt Canter, spokesman for the Democratic Senatorial Campaign Committee. "Not only does he share all the right-wing views of the national party, he is parroting their latest talking points."