Just Look at This Photo of Ron and Rand Paul's Family With Reagan in 1976
A very young Ron Paul and and even younger Rand Paul pose with the Gipper, wearing some impressive duds.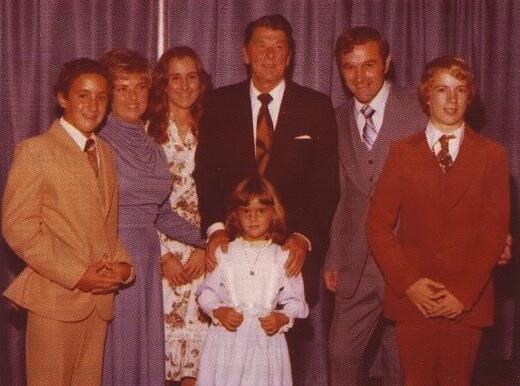 How do you know Rand Paul's serious about running for president? The only plausible explanation for consenting to the release of this picture of himself in a red-orange suit at the awkward age of 13 is that he really wants to establish his connection to the Gipper. Or something.
Anyway, no matter the motivation, the Kentucky senator tweeted out this fantastic photo of his family with Reagan at the 1976 Republican National Convention. His father Ron Paul, standing directly to Reagan's left, looks incredibly young himself -- in 1976, the libertarian hero won his first election to the House of Representatives, from which he retired at the beginning of 2013. Ron Paul turned 40 the day after the convention ended. Rand Paul is at the far right; also pictured, from left, are Robert, Carol, Lori, and Joy Paul.
It's not the first wonderful revelation from the Paul family photo vault. In January 2012, they released this delightful image of a uniformed elder Paul, then an Air Force doctor, with toddler Rand: