How One Jihadist Magazine Is Trying to Fight U.S. Drone Strikes
It's asking readers to submit ideas.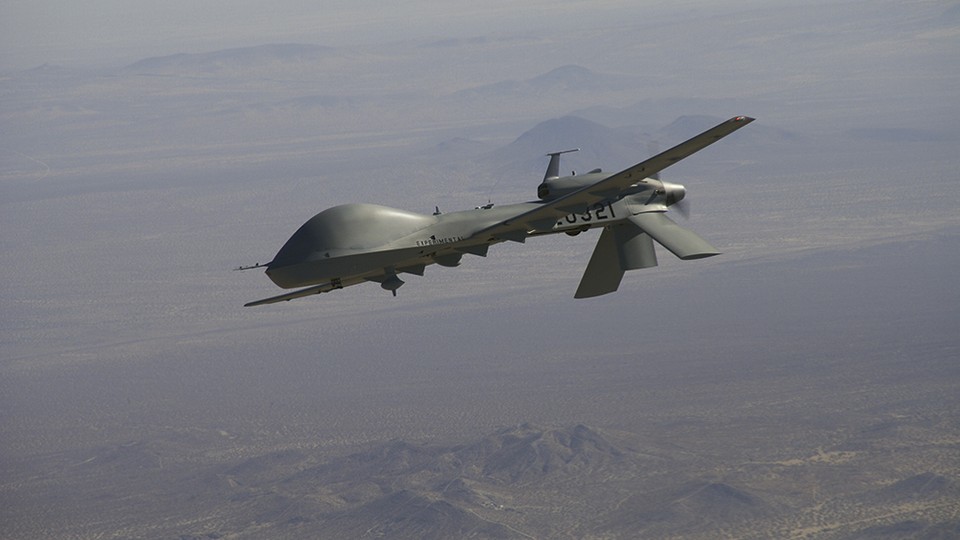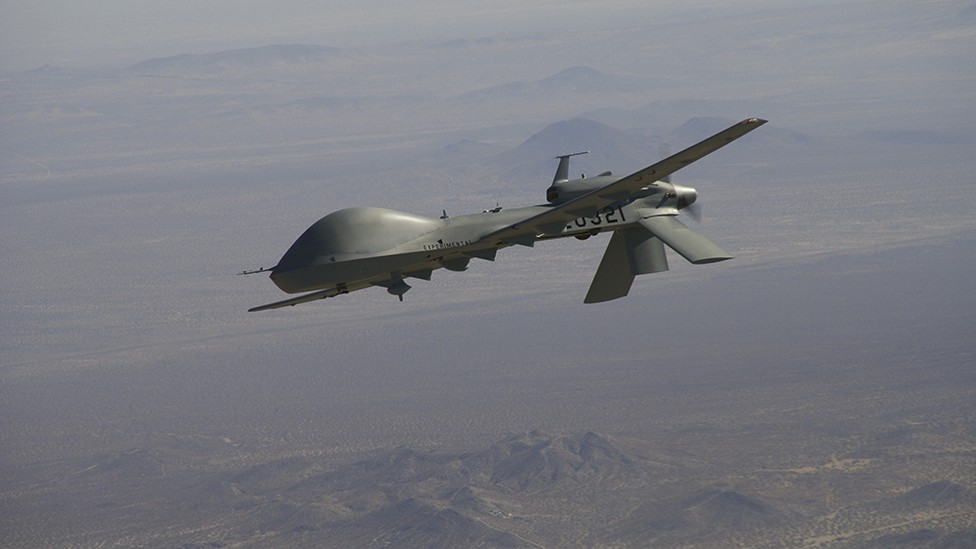 Help wanted: U.S. drone strikes have crippled our war effort — in need of expertise on how to disable or manipulate unmanned aircraft.
That's the message from a new English-language online magazine launched this week from Islamic militants in Afghanistan and Pakistan. The 80-page magazine, called Azan, is filled with clipart, images of the Sept. 11, 2001, attacks, multicolored text and anti-Western messages.
Among those messages is one that addresses U.S. drone strikes which Jihadists haven't found any way to stymie so the magazine has put out a call to the Ummah, or Muslim community, to see if someone can develop the technology to disable or manipulate U.S. drones before they carry out future attacks against these militants.
"This is a call to anyone in the Islamic Ummah with knowledge, expertise and theories regarding anti-drone technology," the magazine states. "The Ummah is not short of brilliant minds "" from the millions of Muslims that live all over the world, there would possibly be quite a few who would assist their brothers in combating these evil missiles designed by the devils of the world."
The reward for helping in this effort: 50 "companions" in the afterlife, the magazine says.
"It is not only a religious and human duty but also a firm obligation," the piece continues. "The Muslims are like one body and if one part gets hurt, all the other parts feel the pain."
In a bit of irony, the magazine quotes the New America Foundation and the London Bureau of Investigative Journalism to show how many children have died from strikes, while also discrediting the organizations because of their "disbelief in Allah."
In the wake of the Boston bombings, federal officials said the two Tsarnaev brothers, who carried out the attack, learned how to build their bombs through an online jihadist magazine called Inspire, which is run by al-Qaida in the Arabian Peninsula. For a broader view of these networks, Newsweek's Michael Moynihan spent a week on the online terror underworld.
The jihadist magazine declares "how much of a disaster" drones been in their fight against the U.S., but said, "The Americans are leaving Afghanistan — shattered and defeated."
So far no word on what submissions have come in.
One page from the Azan magazine