Harold Koh's Latest Plan for Closing Gitmo
The former Obama Administration official lays it out in four parts, but is perhaps too deferential to have any impact.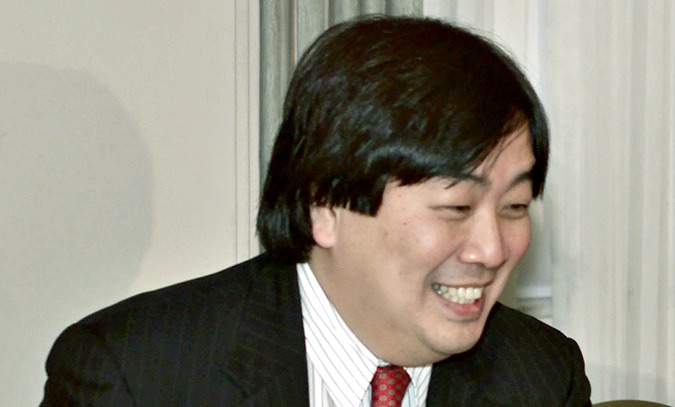 Reuters
In the speech that former State Department legal adviser Harold Koh gave at the Oxford Union, his inadequate criticism of the Obama Administration's drone war was accompanied by more pointed commentary about its failure to close the prison at Guantanamo Bay, Cuba, where prisoners conducting a hunger strike have had feeding tubes shoved down their throats, and dozens of detainees already cleared for release remain imprisoned for the foreseeable future.
President Obama doesn't need a new policy to close Guantanamo Bay, Koh argued. He just "needs to put the full weight of his office" behind the policy "that he first announced in January 2009."
Koh goes on to argue that Gitmo could be closed in four steps:
Step 1. Obama "must appoint a senior White House official with the clout and commitment to actually make Guantanamo closure happen. There has not been such a person at the White House since Greg Craig left as White House Counsel in early 2010. There must be someone close to the President, with a broad enough mandate and directly answerable to him, who wakes up each morning thinking about how to shrink the Guantanamo population and close the camp."
Step 2. The appointed official needs to implement the plan for closing Gitmo that Obama articulated in a speech at the National Archives. It called for "diplomatic transfers of those individuals who could be safely transferred, prosecution of those who can be tried before civilian courts when possible and military commissions where that is the only option, and third, by commencing the long-overdue legally mandated periodic review of so-called Law of War Detainees." Some could be released due to "changes either in their attitude or in the conditions of the country to which they could be transferred." The appointee would start by working on "the diplomatic steps needed to transfer either individually or en bloc some 86 detainees who were identified three years ago as eligible for repatriation to their home countries or resettlement elsewhere by an administration task force that exhaustively reviewed each prisoner's file."
Koh says Congressional restrictions on transferring Gitmo prisoners "are subject to waiver requirements and all must be construed in light of the President's authority as commander-in-chief to regulate the movement of law of war detainees, as diplomat-in-chief to arrange diplomatic transfers, and as prosecutor-in-chief to determine who should be prosecuted and where." (Koh's notion of what the executive branch can do unilaterally seems to turn on whether "in-chief" can be appended to it.)
Step 3.  "Those on Guantanamo who can be prosecuted should be prosecuted in civilian courts where possible, and in military commissions only if no other option remains... While here too, Congress has tried to restrict the movement of Guantanamo detainees to the U.S. to stand trial, there is no reason why the plea bargains of Guantanamo detainees could not be taken in U.S. courts, followed by U.S. detention, or why, as my Yale colleagues Bruce Ackerman and Eugene Fidell have recently suggested, U.S. civilian judges could not be sent to Guantanamo to try the triable so that Guantanamo can be closed. And it is letting the tail wag the dog for Guantanamo to remain open so that military commissions cases can be heard there, when such cases may be safely heard in military bases on the continental United States."
Step 4. What about the remaining detainees, "who are not presently under charges but who an interagency task force concluded should remain held under rules of war that allow detention without charge for the duration of hostilities"? Koh says they should cause us to recall the possibility of  "a 'tipping point' where Al Qaeda would become so decimated that the armed conflict would be deemed over,"  which would "eliminate the legal justification for these law of war detentions without charge and further the claim that such long-term detainees should be released." It sure seems like Koh is conceding that indefinite detention without charges is okay, or at least requires no response besides hoping that the war justifying it ends soon.
As it turns out, this isn't the first time that Koh has articulated what should be done to close Gitmo. In 2008, he sketched out a different plan of action that would've unfolded during the transition:
First, as soon as the transition teams are appointed, the Justice, State, Defense, Intelligence and White House teams should work closely with their Bush Administration counterparts to identify steps needed to close the Guantanamo prison camp as soon as possible.

To fully close Guantanamo, each detainee's case should be individually reviewed to determine: (1) which detainees have committed crimes against the U.S. and thus should be brought to U.S. soil (presumably to supermax prisons) for prosecution in regular federal or military courts; (2) if they cannot be properly tried for crimes against the U.S., which detainees should be transferred for prosecution in their home country or a third country, in accordance with applicable extradition principles; (3) which detainees have committed no crimes against the U.S. and thus should be repatriated to their home country for release, consistent with U.S. obligations under international human rights and humanitarian law; and (4) which detainees have committed no crimes against the U.S., but must be resettled in third countries (or granted asylum), rather than returned home, where they face substantial risk of torture or other forms of persecution.

With respect to the last three groups, immediately after the 2008 election, the incoming State Department transition team should ask the outgoing administration to appoint a high-level confidant of the President-elect as a special envoy. That special envoy should be dispatched abroad to advise nations whose citizens comprise significant parts of the Guantanamo population that the strength of their diplomatic relations with the new Administration will depend vitally upon their willingness, where possible, to repatriate their citizens before the inauguration with meaningful and enforceable diplomatic assurances -- in writing, and monitored by visitations by U.S. diplomats, the International Committee of the Red Cross, and human rights nongovernmental organizations-- that repatriated detainees will not be subjected to torture or cruel treatment.

At the same time, the Defense Department should begin shutting down facilities on Guantanamo to demonstrate that the United States will no longer inappropriately use the naval base as an offshore prison camp. The DOD's Office of Detainee Affairs should be brought under the supervision of a senior legal counsel position on human rights and humanitarian law created within the Defense Department's General Counsel's Office. A similar legal counsel position should also be created within the General Counsel's Office at the Department of Homeland Security. The Justice Department should appoint a point person to deal collectively with Guantanamo habeas counsel, and to file judicial statements of interest seeking delay of pending habeas petitions in cases where there is a high likelihood of imminent diplomatic release. Incoming attorneys to the White House Counsel's office, the Defense Department's General Counsel's office and the Justice Department's Office of Legal Counsel should also be given access to all classified legal opinions issued by those offices to determine which opinions should be withdrawn as based on inappropriate legal theories.

Koh deserves credit for being a lonely establishment voice who has continued to speak out on Gitmo. He's done far more to draw attention to its injustice than most of official Washington D.C.
Yet surveying both of his plans, it's impossible to escape the conclusion that, as Koh sees it, a great injustice is ongoing and the Obama Administration isn't doing all sorts of things it could to remedy it. Koh's logic suggests men wrongfully languishing in prison wouldn't be there if Obama would only act. That's a damning critique. So its jarring to observe that the man making it continues to pledge his undying support for Obama and to compliment the general record of his administration. Can this loyalty and collegiality be defended, given what Koh believes about his old boss? It is a Washington D.C. norm, but no one ever probes its implications very closely. Perhaps Koh owes more loyalty to the men who he believes to be wrongfully imprisoned, and less to the man he believes to be complicit in continuing to wrongfully imprison them. His current posture affords Obama the ability to do nothing without ever being criticized harshly. How many years must pass before Obama loyalists declare that approach failed?