Congress: The Next Generation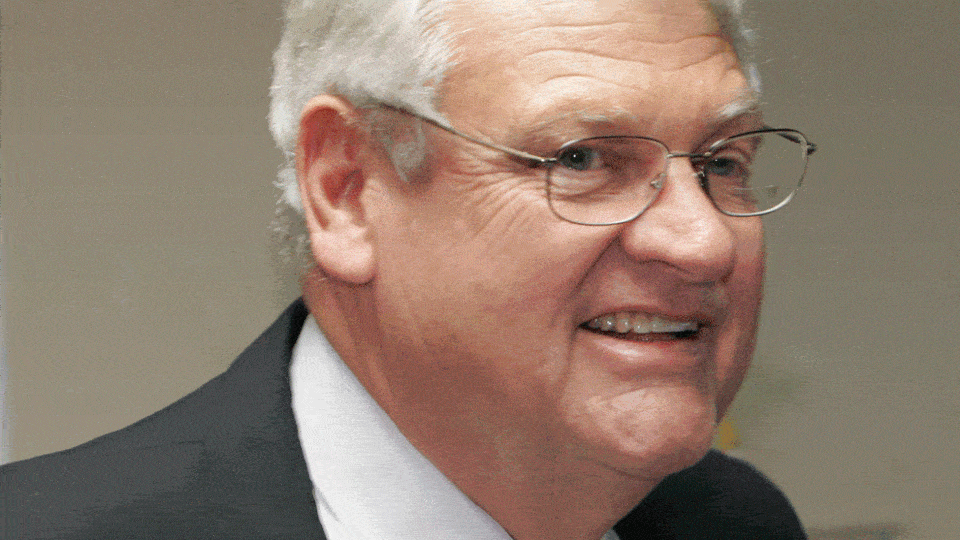 Former lawmakers are helping their children in so many races this year that we might as well dub next Election Day "Take Your Kid to Congress Day."
Republican businessman Mike Collins announced Thursday that he'll run for Rep. Paul Broun's open seat in Georgia. Funny enough, his father, former Rep. Mac Collins, was actually elected to Congress after defeating Broun in a 1992 primary. The elder Collins said back in March that a Michael Allen Collins (Mike Collins is named for his father) would run for Broun's seat, but he didn't say which one. Collins Jr. made it official by signing his statement of candidacy on May 9.
Peach State Democrats have their own next-generation hopeful: Former Sen. Sam Nunn's daughter is considering a Democratic bid for the state's open Senate seat. Party operatives are aggressively courting Michelle Nunn to jump into the race. Though she's said little about it publicly, Nunn has huddled with many of her father's former advisers and other Georgia Democrats in recent weeks to discuss a bid, and she attended a Democratic Senatorial Campaign Committee fundraiser with President Obama this past weekend in Atlanta.
Former Florida Gov. Bob Graham's daughter Gwen Graham has already announced a bid to unseat Republican Rep. Steve Southerland in the 2nd District. Dear old dad is holding a fundraiser for her campaign later this month that will feature several of Bob's old colleagues. Fellow former Gov. Charlie Crist is slated to attend as well.
Former New York state Assemblyman Adam Clayton Powell IV has filed for a third run in the state's 13th District, roughly the same district that his father, Adam Clayton Powell Jr., held for nearly three decades. The younger Powell hasn't fully committed to the race yet. After losing twice to Rep. Charles Rangel — who got to Congress by beating Powell Sr. — Powell says he'll only run if the 82-year-old retires.
In California, Monterey County prosecutor Jimmy Panetta wants to run for his father's old seat as well. The son of former CIA director (and eight-term congressman) Leon Panetta said in March that he is interested in running for the seat when Rep. Sam Farr, 71, retires.
Retiring Sen. Tim Johnson's son, U.S. attorney Brendan Johnson, still hasn't ruled out running for his dad's South Dakota seat next year, though a bid now looks unlikely.