Will Prosecutors in the Boston Marathon Bombing Case Seek the Death Penalty?
Former prosecutors weigh in on the legal strategy for taking on suspect Dzhokhar Tsarnaev.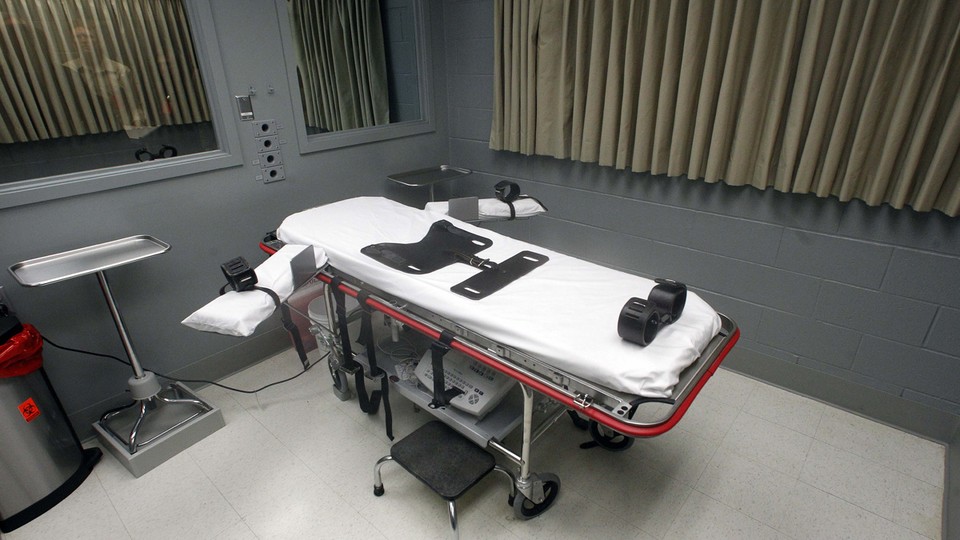 Federal officials will likely seek the death penalty for the surviving suspect of the Boston Marathon bombings, potentially making him the first terrorist to be executed since Timothy McVeigh nearly 12 years ago.
For a man who is suspected of killing three people, including an 8-year-old boy, and with plans to carry out further attacks in New York City, the death penalty only seems justified, some former prosecutors say.
This will be a textbook example of when the death penalty is used against federal terrorism suspects, said former Clinton Justice Department official Beth Wilkinson, one of Washington's most promiment attorneys and the woman who successfully argued for the execution of McVeigh for carrying out the Oklahom City bombing in 1995.
As law-enforcement agents continue to gather evidence and build a case against Dzhokhar Tsarnaev, who was transferred Friday morning to a federal detention center, Wilkinson said prosecutors have a strong case and will likely deliver on this country's most severe punishment.
"From what you can see in the public, I think that law enforcement has done an excellent job," she said. "It looks like they have a wealth of information and evidence against the defendant to prove that he was involved and participated in the bombing."
One of the biggest differences between this case and the one against McVeigh, Wilkinson said, is that it seems Tsarnaev is cooperating and talking with officials, whereas the Oklahoma City bomber exercised his right to remain silent through the entire trial.
Not all former Justice Department officials think prosecutors should take this route. Joseph DiGenova, who was appointed by Ronald Reagan to be the U.S. attorney for the District of Columbia, said he would try to get Tsarnaev to plead guilty and avoid execution.
"If I was a prosecutor, I would want to get a deal so that he tells us everything we need to know in exchange taking the death penalty off the table and getting a full acceptance of responsibility," he said.
However, DiGenova admits that in this circumstance, the death penalty is the likely path for the prosecution.
"This is not a case where they can play games with the death penalty," he continued. "The people of Massachusetts may not want the death penalty in their state, but they want it today."
While the state of Massachusetts outlawed the death penalty in 1982, this case is being handled by federal authorities and thereby not limited to that state's laws. But the U.S. attorney leading the case — in this case it's Carmen Ortiz, who is known for her no-holds-barred approach to justice — has to go through a lengthy process to have the punishment approved.
A committee in the U.S. attorney's office in Boston reviews the case and makes a recommendation to the attorney general in Washington. He, then, has his own panel that reaches an independent conclusion based on its own analysis.
"In the U.S. attorney's offices around the country, 99 percent of what happens on a daily basis they just do," said Donald Stern, a former U.S. attorney for Massachusetts. "They're representatives of the Department of Justice. Every once in a while, and for certain reasons, cases require very close consultation with the Department of Justice. This is one of them — not just because of the media interest, but because also it involves terrorism."
And despite Attorney General Eric Holder's personal objection to capital punishment — during his confirmation hearing he told senators, "I am not a proponent of the death penalty, but I will enforce the law as this Congress gives it to us" — the Justice Department will likely recommend that sentence.
"Whether he personally believes in it or not, under his watch they've brought death-penalty cases," Wilkinson said.
Since McVeigh's execution in June 2001, two other men have been executed through the federal judicial system. Tsarnaev, though, would be the first terrorism suspect executed since the Oklahoma City bomber.
When the time comes for federal prosecutors to seek the death penalty against Tsarnaev, a national debate on the merits of the punishment could occur. But that debate won't prevent Tsarnaev's likely fate, Wilkinson said.
"There will be a lot of pressure on him to seek the death penalty for someone who uses a weapon of mass destruction in a public sporting event," she said. "This is the kind of case the death penalty is designed for, if we're doing it at all."