Who's Playing Politics With the Boston Bombing?
A few ill-advised Democrats and Republicans edge toward the inexcusable.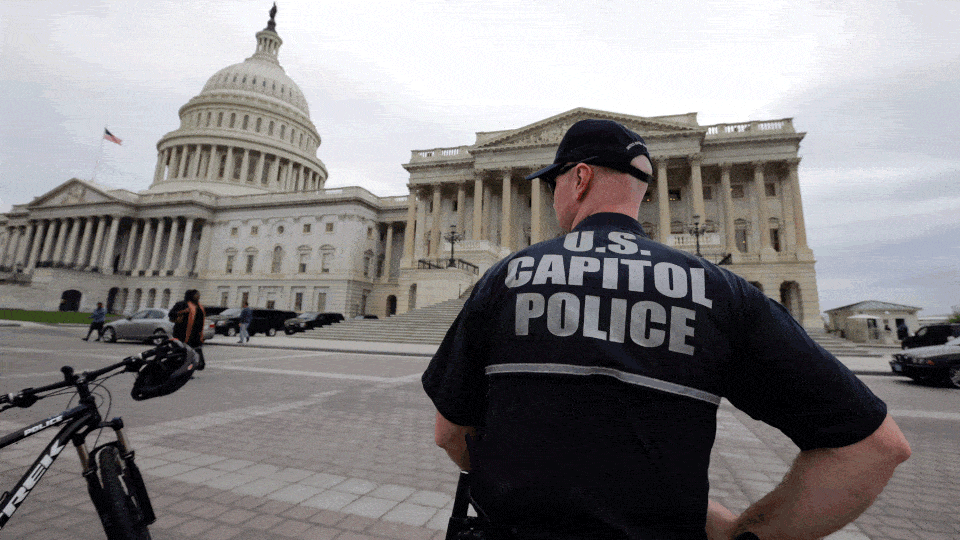 Stop. Just stop. For the love of all that is still sane and civil about American politics, please don't make the Boston Marathon bombing a talking point.
The vast majority of Democrats and Republicans are so far heeding President Obama's call for a period of bipartisanship. "We are Americans united in concern for our fellow citizens," he said Monday evening.
But there are outliers. The question is whether others will follow, and how soon.
Former Rep. Barney Frank, D-Mass., warned on MSNBC that the "sequestration" spending cuts may force Boston to cut important services to pay for its response to the attack.
"And, yes, I do want maybe for this to have some people be less enthusiastic of reducing the ability to respond to a crisis like this," he said.
Frank was referring to the $1.2 trillion in federal spending cuts that took effect March 1 as part of a budget deal. Though sequestration was approved by the GOP-controlled House and signed into law by Obama, each party seeks to blame the other.
Rep. Xavier Becerra, D-Calif., said police and other first responders who saved lives Monday are not sheltered from the cuts. "We have to send you less money to help your first responders," Politico quoted him as saying.
House Minority Whip Steny Hoyer, a top Democrat, said he didn't think sequestration would affect the investigation. "I doubt that it's having any impact presently," he said according to Yahoo! News.
As for Republicans, the bombings might be an excuse to slow momentum for immigration reform. With no evidence to support his hypothetical, Rep. Steve King, R-Iowa, said that if the bomb was planted by a foreign national, Washington would need to look at an immigration bill "in the big picture."
To King, a longtime opponent of easing immigration laws, "the big picture" appears to mean exploiting death in Boston for a victory in Washington.