South Carolina Special Election Will Be High-Profile but Have Little National Significance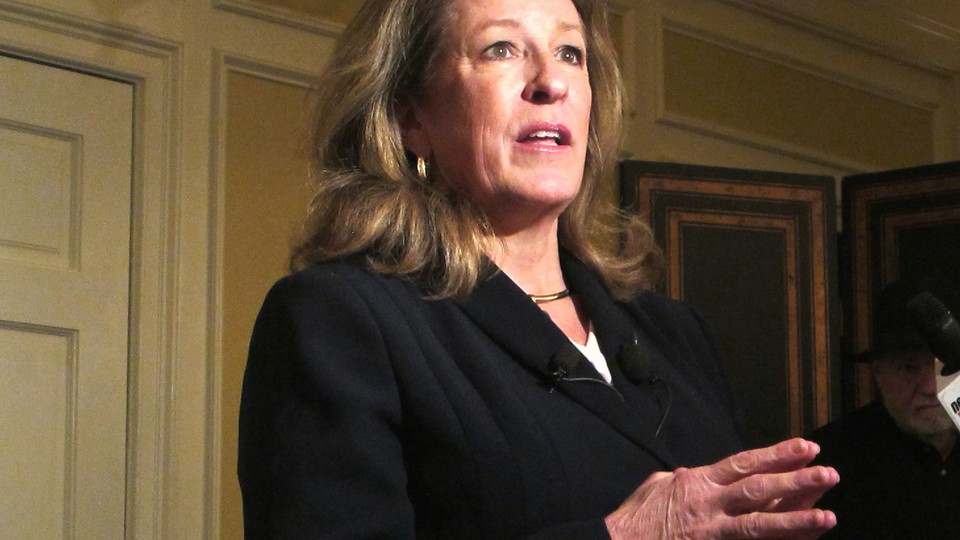 The coming fight between Democrat Elizabeth Colbert Busch and Republican Mark Sanford will attract plenty of Washington's attention before its May 7 conclusion because of its celebrity-infused candidates and placement as the country's only current, competitive national race.
The contest between the former South Carolina governor and the sister of Comedy Central's Stephen Colbert was made official Tuesday night when Sanford won a GOP runoff in South Carolina's 1st Congressional District special election.
But the fact that there are two nationally recognizable candidates is no reason to think this off-year campaign will carry with it important political lessons.
Those eager to see how voters react to the latest House GOP budget or Democratic-backed gun-control measures will have to wait until at least the next special election to gain any insight.
"No one is taking any messages out for a spin on this race," said Brock McCleary, a former deputy political director at the National Republican Congressional Committee. "This is a very interesting race between two candidates that have a lot of back story. So I think that as much as any special election is rarely a referendum on the political environment, this has absolutely zero to do with what's going on in political environment in May of the off year."
The race will hinge largely on Sanford's well-known and diligently mocked history, which led to his censure in 2009 after he revealed an extramarital affair with an Argentinian woman while governor. Unlike most Republicans, his task isn't to convince voters the country need to reduce entitlement spending — it's persuading them to look past his prior transgressions.
Colbert Busch's background isn't quite as well-known, but she does benefit from her celebrity brother, the talk show host and satirist Stephen Colbert. He has ensured national attention for his sister while helping her raise money — far more cash than a Democratic candidate in that race would otherwise expect to receive.
None of this is to say that the Colbert Busch-Sanford battle isn't significant — far from it. An upset Democratic victory would reenergize a party that privately and publicly doubts it can retake the House majority next year, possibly invigorating both fundraising and candidate recruitment. And House Republicans would come under fire for not throwing their support behind a different candidate, one whose personal baggage was less of an impediment to office. That dynamic has plagued their Senate counterparts, who have been faulted the last two political cycles for failing to push damaged candidates out of key races.
"You're always able to take momentum out of it," said one Democratic consultant. "If Democrats pull an upset here "¦ it's going to be good for recruiting, it's going to be good for fundraising. And those are two very important things for the [Democratic Congressional Campaign Committee] regardless of what it means for the rest of the cycle."
Democrats also say that knocking off Sanford in a strongly Republican district — the 1st District backed Mitt Romney by 18 points last year — would indicate that even in a congressional district that tilts heavily toward the GOP, they can win races against flawed candidates. Republicans hold 119 districts around the country that are more Democratic than this one.
"If Democrats are going to retake the House, they have to win races like this," said the Democratic strategist.
Of late, special elections in the House have had a mixed predictive record. Democrat Kathy Hochul's special-election victory in New York's 26th District in 2011 was hailed as proof that House Budget Committee Chairman Paul Ryan's budget, and its unpopular plan to overhaul Medicare, would drive the GOP out of the majority. And, in fact, it did warn House Republicans that the proposal could make them vulnerable, forcing them to devise a new strategy for discussing the budget with voters.
The new game plan was evident months later, when Republican Rep. Mark Amodei easily won a special election in Nevada's 2nd Congressional District. How Amodei defused Democratic attacks on Medicare would serve as a template for Republicans a year later, during an election in which the GOP says it neutralized Medicare as a winning issue for Democrats.
"First thing about special elections is they're special," said Brad Todd, a GOP strategist. "Which means they're not like any other election, both in terms of composition of the turnout and the abnormal focus they receive both in national and local press. It's always very easy to see big macro political trends, but my experience is those trends are really not apparent until well after the election is over and the next election has happened."
Both of those races were important tests of a message that would later serve as the centerpiece to the general election. A better comparison for the looming South Carolina battle could be last year's summer special election in Arizona, when Democrat Ron Barber ran to replace former Rep. Gabrielle Giffords. The presence of Giffords, recovering from a gunshot to the head, essentially wiped away all other issues in the race.