Senate Fundraising Roundup: The House Is Home?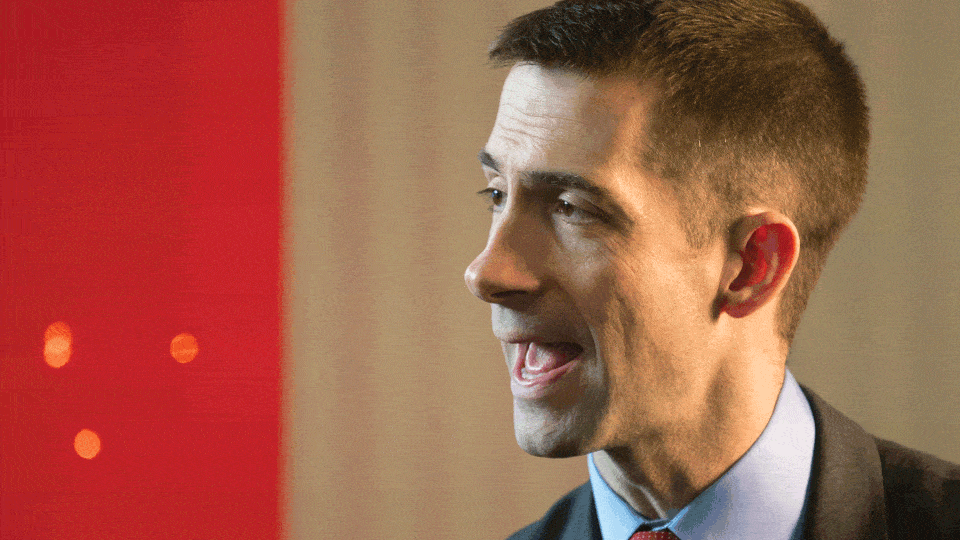 The Federal Election Commission's reporting deadline was still looming Monday evening, but the reports that had come in offered an early glimpse into which potential Senate candidates in the House have been laying the groundwork for 2014 bids for the upper chamber — and which have not. Here, a look at the latter:
Arkansas: Rep. Tom Cotton, who tops Republicans' wish lists to take on Democratic Sen. Mark Pryor next year, ended the first quarter with roughly $560,500 on hand, a far cry from Pryor's $3.4 million. Still, his account was nearly emptied out by the end of 2012, the year he won his first term in Congress by more than 20 percentage points. Cotton raised about $526,500 in the first three months of 2013, an improvement on the $352,500 he brought in during the first quarter of 2012 and roughly on par with his $564,800 haul during the third quarter of last year.
Should Cotton decide to make the jump to the Senate, he'll have a lot of work to do to keep pace with Pryor, who has received fundraising help from Bill Clinton. But Cotton isn't without friends either: Both the Club for Growth and the Senate Conservatives Fund have indicated they would strongly consider supporting Cotton in a bid to take down Pryor.

Colorado: GOP Rep. Cory Gardner is said to be considering a bid against Democratic Sen. Mark Udall, but you wouldn't know it from the $92,700 he raised in the first quarter. Udall raised more than 10 times as much during the same period and ended the quarter with $2.5 million in the bank. Gardner, meanwhile, had just over $464,000 on hand.
Minnesota: Republican Rep. John Kline, who hasn't ruled out a bid against Sen. Al Franken, trailed far behind the Democratic incumbent in the first quarter of the year, bringing in just over a tenth of Franken's $2 million haul. Kline ended March with $750,000 in the bank, while Franken has $2 million stashed away for his reelection. Those totals don't include a high-dollar fundraiser Franken held at late-night comedian Conan O'Brien's home in Los Angeles earlier this month.

North Carolina: Republican Rep. Renee Ellmers may be waiting until June to make a decision about the Senate race, but her first-quarter haul indicates she'll have a long way to go. Ellmers raised just under $100,000 in the first three months of the year and has $133,600 in the bank, compared with Democratic Sen. Kay Hagan's $2.7 million. Fellow Rep. Virginia Foxx, who has also been mentioned as a GOP candidate, reported a similarly low haul, amassing $93,100 in the first quarter. But Foxx already had the advantage of a large war chest and ended March with $1.5 million tucked away for a potential Senate bid.
West Virginia: Democratic Rep. Nick Rahall already looked likely to pass on a bid against his Republican colleague, Rep. Shelley Moore Capito, and national Democrats have begun looking elsewhere for a candidate to replace retiring Democratic Sen. Jay Rockefeller. Rahall's first-quarter haul is just further evidence that a Senate bid is unlikely. Rahall brought in only $142,700 in the first quarter of 2013 and ended with a paltry $217,100 in the bank. Capito, meanwhile, raised nearly $1 million and has $2.4 million on hand. She may need it too, as the Club for Growth tries to set up a meeting with her new primary opponent, former state Rep. Pat McGeehan.