Rahall Won't Run for Senate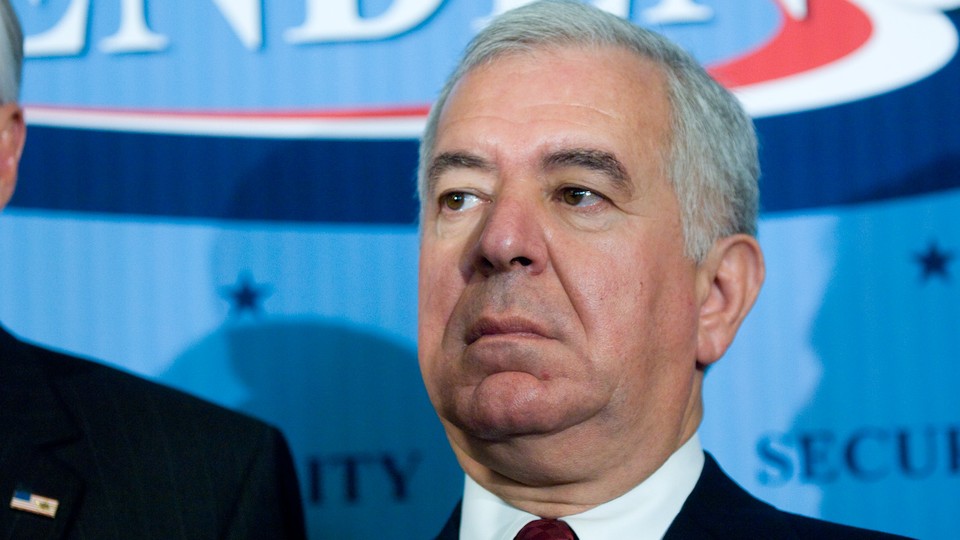 Rep. Nick Rahall, D-W.Va., will soon announce he is running for a 20th term in the House, taking a pass on the race to replace retiring Democratic Sen. Jay Rockefeller, according to a statement obtained by Hotline On Call.
"With U.S. Senator Jay Rockefeller retiring at the end of this term, it is more important than ever that our state have someone in Congress with the proven ability to bring important infrastructure improvements and the accompanying new jobs back home to West Virginia," Rahall says in a fundraising letter that will be released in the coming days. He goes on to highlight his work protecting coal miners as well as seniors and veterans, making the case that with Rockefeller retiring, he can keep up those battles as West Virginia's most senior Democrat in Congress.
Rahall's decision not to run for Rockefeller's seat doesn't come as a major surprise, as he raised just over $142,000 in the first quarter of the year. That was dwarfed by the $915,000 raised by GOP Rep. Shelley Moore Capito, who has declared her candidacy for Rockefeller's seat.
Though Rahall's fundraising was roughly on par with his first quarter totals in 2011, he'll need to pick up the pace if he wants to return to Congress in 2014. Rahall ended March with just $217,000 in the bank — less than half of what he had on hand at this point during his last reelection — and the 2014 race could be expensive.
The National Republican Congressional Committee has indicated Rahall will be one of its top seven targets for the 2014 cycle and has already begun airing ads against him. One Democratic strategist pointed out that the district overlaps with some Ohio and Kentucky media markets, and contentious gubernatorial and Senate races, respectively, there could drive up the costs of advertising, particularly for outside groups.
The NRCC is hard at work recruiting a challenger for Rahall, and some staffers flew to West Virginia earlier this month to meet with state Sen. Bill Cole, who is considering a bid. Rick Snuffer, who lost to Rahall by 8 points last year, is mulling a rematch as well.
But Rahall's campaign has promised to be aggressive. "The congressman has never taken anything for granted," said Allan Crow, Rahall's media consultant. "He worked very hard in 2010 and 2012 and when out-of-state groups spent millions of dollars trying to out him, he was very aggressive in clarifying the record and fighting back."
Rahall may have an easier time next year without President Obama at the top of the ticket, several Democratic strategists in the state said. "The thing that you've got to remember about West Virginia, in the Democratic primary you had a guy who's in prison who has a ponytail down below his belt who is in prison for molesting a child who came pretty close to beating Obama."¦ [That will be] mitigated in the next few years because Obama's not going to be on the ballot ever again," one strategist said.
Rahall's 54 percent to 46 percent victory last year represented his smallest winning percentage since 1990.
Rahall's decision leaves Democrats searching for a candidate to take on Capito in next year's Senate race. The Democratic Senatorial Campaign Committee has been recruiting attorney Nick Preservati, a pro-coal businessman, but state Supreme Court of Appeals Justice Robin Davis and Secretary of State Natalie Tennant have both been mentioned as strong potentials. Tennant has said she'll make a decision in the next few weeks.