Newt Gingrich Wants to Protect Some Religions More Than Others
The former Freddie Mac historian warns of a drive to limit Christianity months after trying to limit American Islam.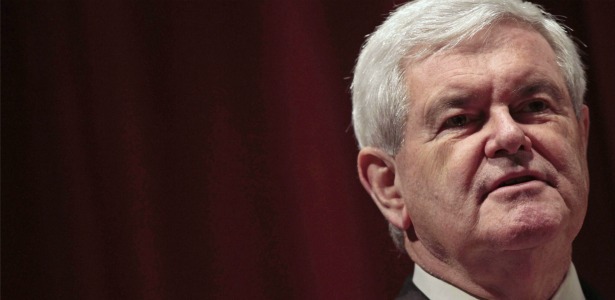 Reuters
Newt Gingrich once argued that the state should prevent a religious organization from building a house of worship. Another time, he urged the passage of a bill declaring a type of religious law to be illegal. So it's rather amusing to see, via National Review, that he is now agitating about "secular tyranny," arguing that it's "very dangerous" and demanding a national debate on the subject.
If he wants to thank the civil libertarians for preventing him and his allies from setting dangerous anti-religious precedents, I'd steer him to my email address below. I'd happily pass along his gratitude, along with any apologies he wants to offer for his bygone anti-Islamic rhetoric. As he warns that "you're going to see a real drive to outlaw and limit Christianity," he should bear in mind that no prominent politician has suggested limiting Christianity in any manner nearly as drastic as Gingrich himself has called for outlawing and limiting aspects of Islam.
That brings us to what may be my favorite Newt Gingrich quote of all time. "I have two grandchildren -- Maggie is 11, Robert is 9," he said in a 2012 stump speech. "I am convinced that if we do not decisively win the struggle over the nature of America, by the time they're my age they will be in a secular atheist country, potentially one dominated by radical Islamists ...." Perhaps that nation will be evenly divided between radical-Islamist-atheist and free states.
Statehood for the Moon Colony will prove decisive.