Kermit Gosnell and the Anti-Abortion Movement's Intelligence Failure
An anti-abortion group says it spent 20 years praying outside his clinic. Why didn't any of the women tell them what was going on?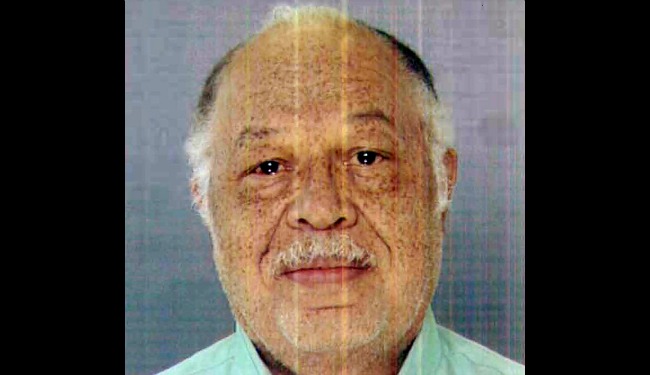 Philadelphia Police Department via Philadelphia D.A. Office
In a March piece for the Huffington Post, Kate Michelman, the former president of NARAL Pro-Choice America, and Carol E. Tracy, the executive director of the Women's Law Project, wrote that one reason that poor minority women went to Kermit Gosnell's house of horrors was that they were driven there by fear of anti-abortion protestors outside Planned Parenthood facilities in Philadelphia. They cite the story of one woman, Davida Clarke Johnson, who said "the picketers out there, they just scared me half to death," leading her to turn to Gosnell in 2001. "[P]rotesters (ironically) were not an issue" at Gosnell's clinic, Michelman and Tracy write. Amanda Marcotte repeated the charge in Slate Monday.

Intrigued by the accusation, I reached out to Edel Finnegan, director of the Pro-Life Union of Greater Philadelphia, which runs the anti-abortion protests in the city, according to other groups involved in the abortion fight in the state.
Finnegan refuted the report and confirmed that Gosnell's Women's Medical Society was in fact on the Pro-Life Union's radar for decades, and was not exempted from its picketing or prayer. "We were involved with praying outside of the Gosnell facility. For about 20 years, there was a group of people going out on the second Saturday of the month" to area abortion facilities, she told me.

That makes the Pro-Life Union of Greater Philadelphia perhaps the single longest-standing regular outside observer of Gosnell's clinic, which was last inspected by state authorities in 1993 before a Feb. 18, 2010, raid on it by an FBI team going after what it thought was an illegal prescription mill uncovered the dire conditions at the abortion facility located on the same site. "Every Saturday morning," clinic neighbor Bill Baumann said in the Gosnell documentary 3801 Lancaster, "the priests and the antiabortionists were out front praying the rosary."
But just because Finnegan and her team would spend Saturdays praying outside the facility doesn't mean she ever got any sense of what went on there. "Were we aware of the specific and grave horror that was going on at the Gosnell facility? No," she said. Despite Pro-Life Union members' attempts to engage women going for appointments with Gosnell or at the Planned Parenthood facilities in the Philadelphia area that provide abortions (the majority of Planned Parenthood offices that serve the area don't), Finnegan's group never got clear information from the women about their experiences or any kind of comparative picture of the facilities.
And as far as she is concerned, every abortion clinic is a house of horrors, full stop, meaning that Gosnell's was no different: "What's happening at this abortion facility, it's happening at every abortion facility."

Nor did the group pull public (such as court) records of complaints against Gosnell, which might have allowed anti-abortion advocates to see the pattern state regulatory authorities were ignoring, despite repeated complaints from doctors and Gosnell's victims. "Groups like Operation Rescue have the manpower to investigate clinics. Most pro-life groups don't have that kind of manpower. We're there to offer women an alternative," she said. The problems with the clinic were "apparently known in the neighborhood, but I wouldn't necessarily know that."
Operation Rescue, the Kansas-based national anti-abortion group, keeps a list of every abortion clinic in the country, according to Senior Policy Adviser Cheryl Sullenger. And while she said that it does a great deal of work investigating abortion-providing facilities and filing third-party complaints against them, when it came to Gosnell, "He was kind of under the radar. In fact most of the pro-lifers didn't ever realize he was conducting the kind of business that he was." She blamed the fact that he conducted most of his pregnancy terminations late at night or on Sundays, and said Operation Rescue first became aware of his abuses "when the FBI raided his clinic." Added Sullenger, "We were aware of his clinic, we just didn't know what was going on there."

This enormous communications gap between the different communities of people who wanted for years to put Gosnell out of business is likely a result of the major cultural and values gap between anti-abortion activists and the poor minority women whose desperation Gosnell exploited. "The stigma against abortion creates this silence," said Charlotte Taft, director of the Abortion Care Network, on a Tuesday conference call arranged by RH Reality Check. It "makes women who go to clinics like this not blow their own whistle."
Finnegan, for her part, blames the National Abortion Federation, the professional association of abortion providers in North America, for not reporting Gosnell to authorities after inspecting his facilities. "The National Abortion Federation knew how bad things were in the Gosnell facility. We did not," she told me. It's a fair point -- though it's also worth noting that Gosnell only reached out to NAF and asked for an inspection after the November 2009 death of Karnamaya Mongar, making the group a pretty late comer on the scene. He was shut down by state authorities less than two months after NAF rejected his application. NAF did its inspection on Dec. 14 and 15, 2009, and rejected Gosnell's application on January 4, 2010. The clinic was raided on Feb. 18 of that year and Gosnell's license was suspended on Feb. 22.

It's self-evident why Gosnell did not apply for NAF membership earlier, during the many years the Pro-Life Union was praying outside his unmonitored, unregulated, and law-breaking clinic, which performed abortions past the point of viability and used a medical procedure for them (and for legal second-trimester abortions) that he appears to have made up himself.

According to the state charges against him, he used these unusual protocols, administered by unlicensed staff, to deliver heavily-drugged premature infants, whose necks he would then snip. He developed this technique after trying and failing to master more commonly used abortion methods. "This particular procedure is nowhere in the medical literature. This technique that he does is nowhere in the lexicon of practice in abortion care," noted Tracy Weitz, an associate professor in the Department of Obstetrics, Gynecology & Reproductive Sciences at the University of California, San Francisco, on the RH Reality Check call.

"Despite Gosnell's best efforts to alter his practices, clean up the facility, and hire licensed personnel for our site visit, his facility was not even close to meeting NAF's quality standards. We therefore rejected his application for membership. We absolutely did not observe the egregious criminal activity that has been alleged," Vicki Saporta, president and CEO of NAF, said in a statement.
Amid the extraordinary cavalcade of system failures that allowed Gosnell to operate as he did, it's an open question whether the anti-abortion movement could have done more to call attention to his abuses if it had been able to forge any kinds of bonds of trust with the abortion-seeking women who were injured by him. Finnegan rejected that premise. "We are not responsible for the abortion industry or what goes on there," she said.
It's a hard argument to make 40 years after Roe, during which the nature of abortion services in the United States have been shaped by the political opposition to them more than any single other factor. In the wake of the Gosnell scandal, renewed anti-abortion activism in Pennsylvania led to legislation requiring abortion-providing facilities to be licensed as ambulatory surgery centers; Gov. Tom Corbett signed the bill into law in December 2011, and it went into effect last summer.

That's led to a decrease in the number of abortion providers in the state from 22 or 20 to 13, according to Tara Murtha, a Philadelphia Weekly writer who has been covering the Gosnell story for years. The Gosnell case has also come up in Virginia and Utah as state lawmakers have considered similar new regulations.
New restrictions that decrease the number of providers make it more logistically difficult for women to get first-trimester abortions, which are less expensive, less risky, and less politically charged. This is precisely the outcome anti-abortion advocates want -- less access to abortion and less abortion -- but it comes with the side effect of pushing more of the least organized and poorest abortion-seeking women further into pregnancy as they chase the fee of a second-trimester abortion (which grows with each passing day of pregnancy) and try to find a place that will perform any kind of procedure. Right now 92 percent of abortions in this country are done in the first trimester, and only 1 percent after 20 weeks of pregnancy, Weitz said.
But when it comes to the poorest women, those figures are starting to shift into later pregnancy. "We're moving in the wrong direction, especially for vulnerable women," she said.

Since last Friday, the Gosnell case has largely resurfaced as a media criticism story. A comprehensive review of the coverage over the past three years showed that the raid on Gosnell's clinic in 2010 was covered largely by the Philadelphia papers and reproductive rights press (both anti-abortion and pro-abortion rights). There was a flurry of coverage in ideological publications left and right -- such as The Nation, National Review and the Weekly Standard -- as well as in feminist and African-American new media outlets after the release of the Jan. 14, 2011, grand jury report charging Gosnell with heinous crimes. Anti-abortion and pro-abortion rights news outlets, such as LifeNews and RH Reality Check, have covered the story extensively and continuously over the past few years, as has the Philadelphia press. And right-wing blogs and smaller publications have done a lot of aggregating about the trial since it began in March. But there was little jump from these smaller outlets to major coverage in national newspapers (the New York Times ran a handful of stories in 2011 and one in 2013), or national television networks until a concerted push by abortion opponents last week.
There was one man who was perfectly placed to change all of that over the past two years, during which the Gosnell case lawyers were under a gag order: staunch anti-abortion advocate and former Pennsylvania senator Rick Santorum. Opposition to abortion was a key part of his 2012 presidential primary campaign and close work with anti-abortion groups in the Midwest essential to the strength of his efforts in Iowa in 2011 and early 2012. Plus he was from Pennsylvania! Gosnell's alleged abuses happened while Santorum was a U.S. senator representing the state; he served from 1995 to 2007, and during his later time in office was the third-ranking Republican in the U.S. Senate. But a Nexis search for Santorum and Gosnell showed no record that Santorum mentioned the Philadelphia doctor in remarks between 2010 and the end of 2012; a Google search was similarly fruitless.

Because Nexis is an incomplete record in the age of online media -- and because Google is such a mess these days -- I reached out to Santorum through an aide, who said that the former senator's recent health problems would prevent him from responding directly. "Senator Santorum first began discussing this case when the grand jury report was released in early 2011," emailed Virginia Davis, the communications director for Santorum PAC Patriot Voices. "He had Philadelphia DA Seth Williams on his radio show at the time to talk about the horrific details of this case." This was about two years ago. He also tweeted about it on Friday and planned to urge his supporters to direct more tweets at mainstream media reporters demanding coverage, she said.

What he did not do was turn the Gosnell case into a campaign cause while the highest profile national political reporters in America were writing down his every word. Instead, the very month the grand jury report came out, Santorum stumbled on the question of race and abortion when he told CNS News that he found it "remarkable" that President Obama supported abortion rights as a black man. Again, the cultural and values gap loomed wide. African Americans, who have a much higher rate of abortions in this country than do white women, thanks to their greater rate of unintended pregnancy, went on to overwhelmingly back Obama in the general election against a Republican less conservative than Santorum. So did Hispanics, who also have a much higher rate of abortion than their numbers in the general population might predict.

Indeed, the major transformation in the abortion arena since Roe has been this demographic flip: In 1973, the majority of abortion-seeking women were white, while today only 36 percent are. "Abortion is increasingly being concentrated among poor women," and among poor, minority mothers, in particular, according to a 2011 report in Obstetrics & Gynecology. But blacks and Hispanics are no more likely to identify as pro-choice than whites.

The anti-abortion movement has tried to keep up and in recent years reached out more aggressively to minorities, especially with advertising campaigns, such as the 2010 billboard in Atlanta declaring "Black children are an endangered species." But they've also found getting poor black and Hispanic women to reach back as big a challenge as has the rest of the conservative movement and the GOP, which has awkwardly and not-that-successfully been making moves to try to diversify its base of support for years.

After the grand jury report came out, Alveda King, director of African American outreach for Priests for Life, arranged a National Day of Mourning and a February 2011 vigil outside the shuttered Gosnell clinic. "As soon as we did know about it we began to organize," she said. "Why did it take so long for me to find out about it, I can't really answer that, but when I found out about it me and my colleagues began to pray." As to why none of Gosnell's victims reached out to her or anyone she knew before the FBI raid, her answer was the same as Taft's: shame. "Once upon a time abortion was just a very secret type of thing that nobody talked about. I had two abortions myself.... I kept it a secret. I kept it under a cloak of shame," she said. But "more and more, people are speaking out."

Meanwhile, there is little question that Gosnell will get his due, and that coverage of his trial will increase. It may not immediately be front-page news, thanks to the bombing in Boston. But the poor minority women who were his victims are getting their day in court -- no thanks to anyone except the FBI.