Ed Markey Will Face Gabriel Gomez in Massachusetts Senate Race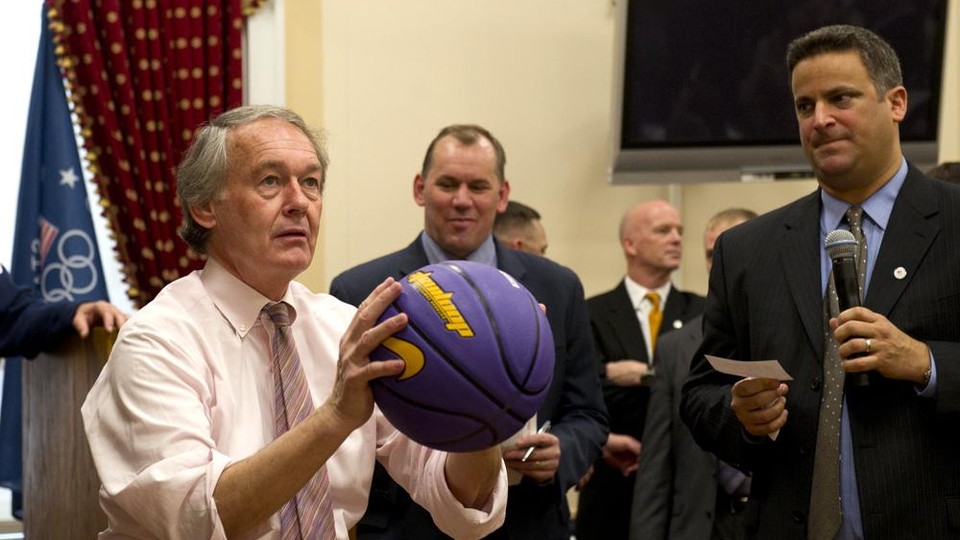 Rep. Ed Markey on Tuesday won the Democratic Party's nomination for Senate in Massachusetts, easily defeating his congressional colleague Stephen Lynch in a special-election primary. Markey, who has served in the House since 1976, will now face Republican Gabriel Gomez in the June 25 general election.
With 83 percent of precincts reporting, Markey led Lynch, 57 to 43 percent. The AP called the race for Markey.
Markey enters the special election as the favorite to fill the vacated seat of former Sen. John Kerry, who was appointed by President Obama to serve as secretary of State late last year. Markey received support from the party establishment in Washington and Massachusetts, and won Kerry's endorsement shortly after entering the race. Lynch, with his ties to labor, struggled to gain traction in the truncated battle, and his hopes for late momentum were quashed after the terrorist attack in Boston.
Markey will face Gomez, a former Navy SEAL who outspent his primary opposition to a convincing victory. Gomez defeated state Rep. Dan Winslow and former U.S. Attorney Mike Sullivan. Gomez's military background will be an asset in the special election, but it remains uncertain whether national Republican groups will invest money in the race.
"Ed Markey knows how to strengthen the middle class and create an economy that works for everyone--not just the privileged few," said Democratic Senatorial Campaign Committee spokesman Matt Canter in a statement.
Republicans touted Gomez's military credentials in a series of congratulatory statements, emphasizing that he is a political outsider.
"Gabriel Gomez lives, breathes, and bleeds Massachusetts, but his story is uniquely American," said National Republican Senatorial Committee Chairman Jerry Moran in a statement. "Throughout his life, Gabriel, a former Navy SEAL commander, has served a cause far greater than himself or any one of us. Gabriel Gomez is the kind of results-oriented leader who will bring a never say die attitude and spirit of service to the Senate on behalf of the Bay State."