DCCC Reaps Record Rewards From Freshmen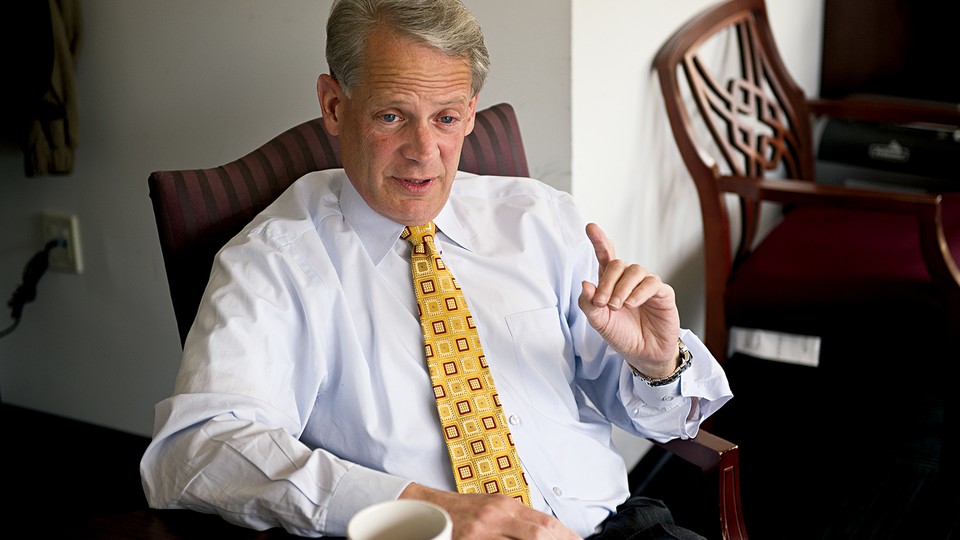 The Democratic Congressional Campaign Committee is getting a big lift from its freshman members.
Ninety-two percent of the 49 total first-year House Democrats contributed or raised money for the political committee during the first fundraising quarter of 2013, according to a Democratic aide with knowledge of the figures.
The participation rate, according to the source, was a record for Democratic freshmen.
In all, the members contributed $226,250 to the DCCC and raised nearly $1.18 million.
Those are prodigious totals for lawmakers just getting their feet wet in Washington, a haul Democrats say is evidence of the new class's commitment to retaking the House majority.
"Our freshmen members are stepping up to the plate in a big, unprecedented way to help protect their colleagues and expand our Democratic Caucus," said DCCC Chairman Steve Israel. "Their record participation shows their commitment to our caucus, their optimism about our prospects, and that they know what it takes to win."
Of particular note were the totals collected by a trio of new House Democrats: Reps. Joaquin Castro of Texas, Lois Frankel of Florida, and Dan Kildee of Michigan. Castro, the brother of rising Democratic star and San Antonio Mayor Julian Castro, raised $121,000 for the DCCC. Kildee brought in $144,000, while Frankel's haul totaled $239,000.
Rep. Mark Pocan, D-Wis., cochair of the DCCC's Labor Council, also raised $280,000.
It's no accident that the House Democrats' freshman class raised so much money. At a Feb. 26 dinner for the members with the DCCC, Frankel and Kildee issued a "rallying cry" for 100 percent of their colleagues to contribute or raise money for the group, according to a source at the dinner. Castro, along with Reps. Michelle Lujan Grisham and Donald Payne Jr., each voiced interest in the effort.
The motivation, according to the source, was to help the endangered members of the freshman class. Six freshman members of the DCCC's Frontline Program, reserved for its most vulnerable incumbents, also helped raise money in the first quarter.
That enthusiasm should help the DCCC's overall fundraising efforts. Despite being the minority party, the group has consistently raised more money than its Republican counterpart in recent years.
Last cycle, the DCCC outraised the National Republican Congressional Committee, by some $40 million, $184 million to $144 million. That's an advantage the party will likely have to carry into the 2014 midterm elections if it wants to win the net of 17 seats necessary to regain the House majority and control of the chamber.
CORRECTION: An earlier version of this story used an incorrect figure for the amount of money Rep. Mark Pocan raised for the DCCC. It was $280,000.