4 Things To Know About Boston Bombings Prosecutor Carmen Ortiz
Once a rising political star, the U.S. Attorney heading the Boston Marathon case could use the spotlight to regain her luster.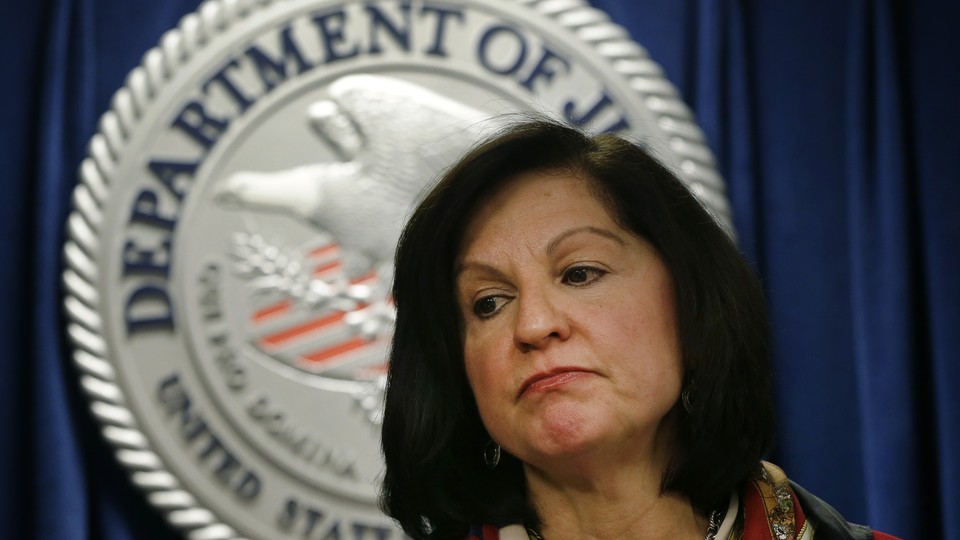 U.S. Attorney Carmen Ortiz, who will be prosecuting the case against accused Boston Marathon bomber Dzhokhar Tsarnaev, is no stranger to the national spotlight. She's taken on a number of high-profile cases during her four-year tenure, and has lately drawn controversy for her no-holds-barred approach.
Here is what you need to know about her:
1)   She broke barriers in Massachusetts. Born in Puerto Rico and raised in a New York public housing project, Ortiz made a historic rise in Bay State politics by becoming the first woman and first Hispanic U.S. attorney in Massachusetts. Ortiz was nominated by President Obama for the position in 2009.
Before taking on her current role, she was an attorney in the Justice Department's Criminal Division, an assistant district attorney, and an assistant U.S. attorney, where she gained the attention of then-Sens. Ted Kennedy and John Kerry.
2)   Several of her federal cases have led to widespread criticism. Aaron Swartz, a cofounder of Reddit and Internet activist, was charged with intellectual property theft in connection with the downloading of millions of research articles from the online academic database JSTOR. The punishment for the crime would have carried a long jail sentence. Prosecutors reportedly told Swartz that he would face a seven-year jail sentence if he did not plead guilty to charges. JSTOR opposed the prosecution.
Two months before his trial, the 26-year-old hung himself in January. Following his death, several activists and lawmakers criticized Ortiz for what they called bullying tactics, saying she was too harsh in her prosecution. Rep. Jared Polis, D-Colo., at the time called the charges "ridiculous and trumped-up."
Since the Swartz case, several of her critics have criticized her for other federal prosecutions.
3)   Her political ambitions have recently been stunted. Ortiz came into office with hefty political clout. Endorsed by both Massachusetts senators and seen as a fresh face for Massachusetts politics, she was considered a rising political star. After the high-level prosecution of former Massachusetts House Speaker Salvatore DiMasi, The Boston Globe named her "Bostonian of the Year" in 2011. For some time, her name came up as one of the possible successors for Gov. Deval Patrick.
But the Swartz case has stunted her political rise.
"It sort of popped that political bubble," said a Democratic strategist in Massachusetts. "Now you don't hear her name mentioned."
4)   Could her harsh tactics work in her favor this time around? One of the criticisms that Ortiz faced in the aftermath of the Swartz case was that she was that her tactics were too harsh. Now she will have to decide whether to seek the death penalty against Tsarnaev — in a state that outlaws capital punishment.
"I think this case is a tough one. What is a win here?" the strategist continued. "It seems to me there's very little upside, politically."