Will Rand Paul Break the Filibuster Record?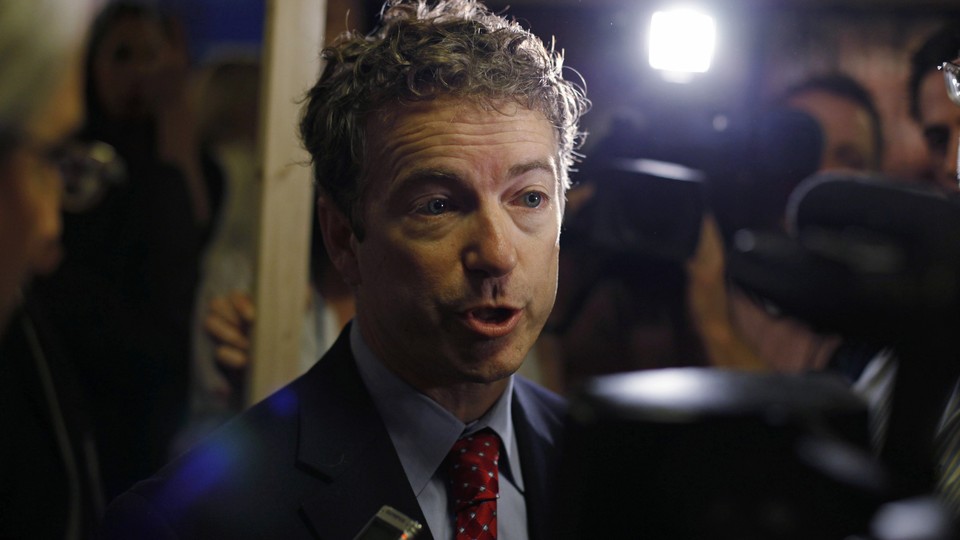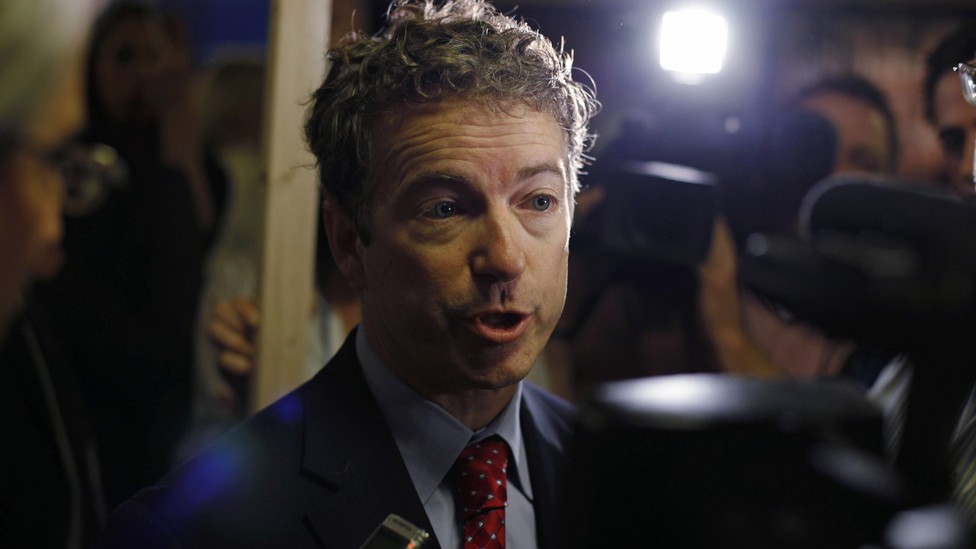 A snow day is a perfect day for a filibuster.
No one really wants to work, so we might as well gather round and listen to a long, rambling tale on warfare and the legal limitations of the U.S. drone program. Forget Netflix, this is the real House of Cards. And it's awesome.
Take this as your chance to watch one of the most celebrated — ahem detested — pageants of the American political process. As of this publishing, Sen. Rand Paul, R-Ky.,  is more than an hour into a filibuster of the confirmation proceedings for Obama's CIA pick, John Brennan. How long will he go?
We're taking bets in an unofficial office pool. To break the record, Paul better keep refilling his glass of water. In 2010, independent Sen. Bernie Sanders of Vermont held the floor for eight hours in protest of tax cuts. Toward the end, he started to read letters sent from his constituents.
In 1957, Strom Thurmond spoke for a dawn-chasing 24 hours and 18 minutes, in opposition to the Civil Rights Act of 1957. He reportedly prepared for the hot-air marathon by taking a steam bath so he wouldn't need to go to the bathroom during the ramble. No word on whether Paul has prepared in a similar manner.
Paul opened by saying, he would "speak until I can no longer speak."
I'm putting my money on six hours. What's your guess? For those who might not have the time to spectate, check out The Atlantic Wire's roundup of completely out-of-context quotes from the speech, including mentions ranging from Hitler to Jane Fonda. Here's one quotable snippet: "Are you just going to drop a Hellfire missile on Jane Fonda?"
UPDATE: Well, Rand Paul didn't beat Strom Thurmond but he did get a bit more than halfway there. Rand Paul ended his epic filibuster at about 12:40 a.m. Thursday morning. So for those of you who were betting he'd last 13 hours, congratulations! He did it!