The Pecking Order at CPAC: Sarah Palin Trumps Marco Rubio
If speaking times show who matters to the movement, here is who's in and who's out. Ted Cruz gets the most time of all, Rick Santorum the least.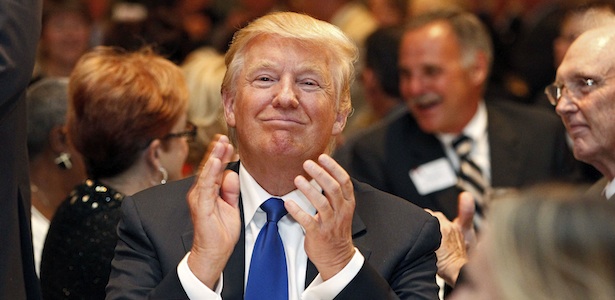 Reuters
Over at National Review, Katrina Trinko reports on the speaking times allotted to various orators at CPAC, the annual gathering of movement conservative pols, pundits, operatives, and fans. "A source familiar with CPAC stressed that all of the speakers were given about the same amount of time to talk, and that the minute-by-minute schedule remains a draft," she writes.
Take a look at the rundown, from longest to shortest:

Ted Cruz: 33-minute keynote speech
Sarah Palin: 16 minutes
Donald Trump: 14 minutes
Bobby Jindal: 13 minutes
Rand Paul: 13 minutes
Rick Perry: 13 minutes
Scott Walker: 13 minutes
Marco Rubio: 11 minutes
Paul Ryan: 11 minutes
Rick Santorum: 7 minutes
Chris Christie: Not even invited
What does it all mean? I won't hazard any analysis save that conservatism isn't served by elevating Donald Trump in this manner. The failure to learn that lesson is baffling given Trump's behavior in the last election cycle, when he spent weeks publicizing birtherism and misled gullible observers about a presidential run while relentlessly raising his own profile as a celebrity.