Scramble for South Carolina's Open Seat Starts Tuesday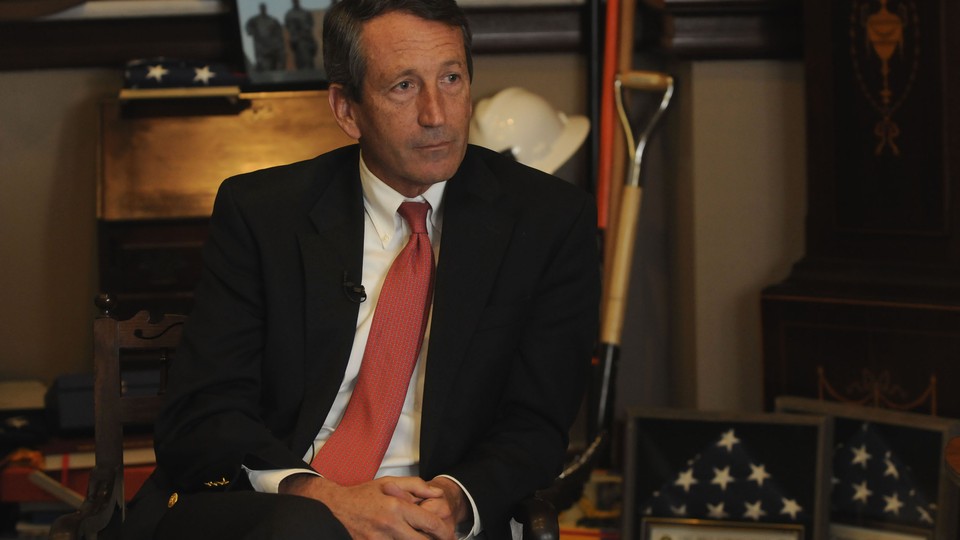 Former Gov. Mark Sanford's victory in Tuesday's Republican primary for South Carolina's open 1st Congressional District seat is a foregone conclusion. The battle to take him on in an almost-guaranteed April 2 runoff for the special election comes down to five candidates, according to several Republicans in the state.
The candidates with the best chances are said to be state Rep. Chip Limehouse, Ted Turner's son Teddy Turner, former Charleston City Councilman Curtis Bostic, state Sen. Larry Grooms, and former state Sen. John Kuhn. But with a 16-candidate field in the GOP primary, anything could happen.
The seat opened up at the beginning of the year after former Rep. Tim Scott, R-S.C., was appointed to finish the Senate term of Republican Jim DeMint, who resigned.
Two Democrats are also squaring off on Tuesday: Elizabeth Colbert-Busch, the sister of Comedy Central's Stephen Colbert, and Ben Frasier, the Democratic nominee in the district in 2010. The general election will be held May 7.
The Limehouse name is well-known in Charleston, where his family owns several businesses. His father, Buck Limehouse, ran in a special election in the same district in 1971 and lost a state Senate race to Kuhn in 2001.
Chip Limehouse has represented much of the northern part of the congressional district in the Legislature since 1995. He has run an aggressive ad campaign and has funneled more than $600,000 into the race — outpacing every other candidate.
Turner, the son of the media mogul, is running as a conservative outsider and away from his family name. He's been buoyed by nearly $350,000 out of his own pocket, causing several of the other candidates — who merely loaned their campaigns thousands of dollars — to accuse him of trying to buy the election.
Even without a clear base, Turner has been the subject of much national media attention and has run more ads than any other candidate.
Bostic, a former Marine, has raised the least money among the top-tier candidates. But he has a base. Bostic is active in both the evangelical-Christian and home-school communities, where his campaign has been working hard to turn out voters. He has also run a positive campaign that's helped him stand out in an increasingly nasty race.
Bostic has another problem though: He doesn't live in the district. He does live less than a mile from the district boundary and both his job and his children's school are within district lines.
Grooms has served in the state Senate since 1997 and has the backing of two Republicans in Congress, Reps. Jeff Duncan and Mick Mulvaney. If there were an "inside" candidate in the race other than Sanford, it would almost certainly be Grooms.
But Grooms has run this race as a tea-party candidate with small-business experience. He is also competing with Bostic for the evangelical vote, touting his positions on same-sex marriage and the sanctity of life in both television ads and on the trail.
Several Republicans indicated Grooms's candidacy has not caught fire the way some of his opponents' have, but former state party chairman Katon Dawson cautioned that you can't count Grooms out. "I've watched him win elections that he wasn't supposed to win," Dawson said.
Kuhn has been by far the most vocal critic of Sanford in the race. He ended a recent debate saying, "I've never cheated on my wife, and I'm not going to."