Race-Baiting, Godlessness, and Elitists at GOP's CPAC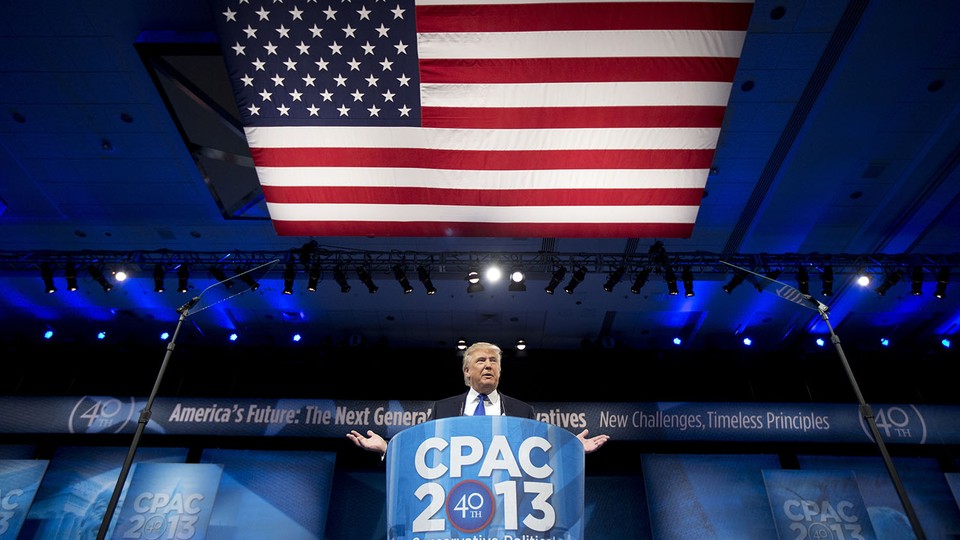 A version of this post appeared in The Edge, National Journal's daily look at today in Washington -- and what's coming next. The email features analysis from NJ's top correspondents, the biggest stories of the day -- and always a few surprises. To subscribe, click here.
This was a bad day for the Republican Party. The Conservative Political Action Conference is an annual reminder of how easily the GOP could slip into obscurity if right-wing activists are given full control of the party's image.
Celebrity mogul Donald Trump opened CPAC's second day with a rambling address that predicted "serious trouble" for his party and touted a racially tinged immigration agenda. Trump predicted that 11 million illegal immigrants "will be voting Democratic" if given legal status, and he endorsed freer borders for European immigrants "" "people whose sons went to Harvard!"
That won't help the GOP's miserable standing among Hispanics.
NRA lobbyist Wayne Lapierre criticized "elitists" who support background checks for guns, ignoring the fact that he had just marginalized 90 percent of Americans.
Failed presidential candidate Rick Santorum suggested, absurdly, that Obama wants "a society that is Godless."
Finally, Mitt Romney brought some sense to CPAC. "As someone who lost the last election," he said, "I'm probably not in the best position to chart the course for the next one."
Wiser words were not spoken.
Click here for a full archive of The Edge.