Portman Reverses Position on Same-Sex Marriage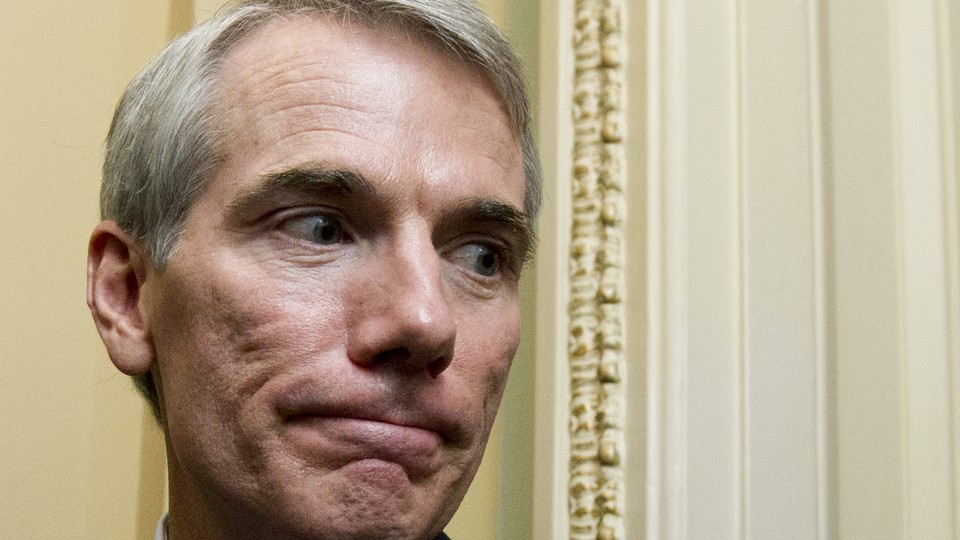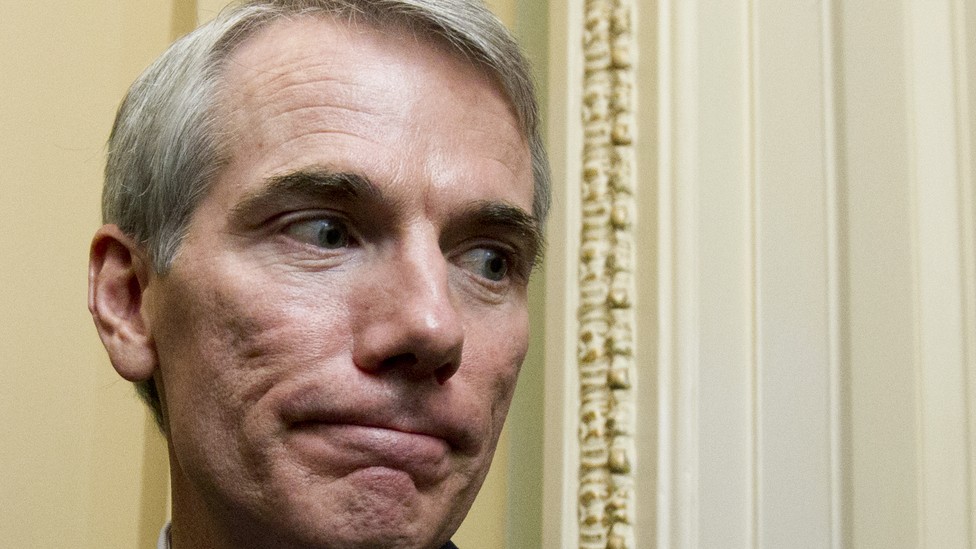 Sen. Rob Portman, the Ohio Republican who was considered a strong prospect as a vice presidential candidate in the last election, has changed his position to support gay marriage, dropping his decades-long opposition after one of his sons said that he is gay.
"I have come to believe that if two people are prepared to make a lifetime commitment to love and care for each other in good times and in bad, the government shouldn't deny them the opportunity to get married," Portman wrote in an op-ed published in Friday morning's Columbus Dispatch. "That," he acknowledged, "isn't how I've always felt." He wrote that discovering that his son Will is gay "led me to think through my position in a much deeper way."
Portman used the op-ed and a series of interviews with four major Ohio newspapers to announce his shift. He also gave an interview on the subject to CNN.
Portman disclosed in the interviews that he informed Mitt Romney of his son's status when he was interviewed as a possible running-mate for Romney last year. Portman was a favorite but lost out to Rep. Paul Ryan, R-Wis.
For Portman, the new position is a complete break with his past voting record. As a member of the House, the Ohioan voted for the Defense of Marriage Act in 1996, supported a constitutional amendment to ban same-sex marriage and voted to prevent same-sex couples in Washington, D.C., from adopting children. Now, he wrote, he sees gay marriage not as "a threat but rather a tribute to marriage." He added that "the experience of the past decade shows us that marriage for same-sex couples has not undercut traditional marriage."
Portman's change on the Defense of Marriage Act comes only six days after former President Bill Clinton, who signed the measure into law, announced that he now believes it is unconstitutional and discriminatory. And it comes only a week before the Supreme Court is scheduled to hear oral arguments on the controversial law. Portman, though, stopped short of joining Clinton in calling on the court to invalidate the law, telling the Ohio reporters he wants to leave it to the individual states to define marriage. He told the reporters he would wait and see what the Court does but would prefer that Congress address the matter.
In his op-ed, he warned against courts deciding the issue. "The process of citizens persuading fellow citizens is how consensus is built and enduring change is forged. That's why I believe change should come about through the democratic process in the states," he wrote. "Judicial intervention from Washington would circumvent that process as it's moving in the direction of recognizing marriage for same-sex couples. An expansive court ruling would run the risk of deepening divisions rather than resolving them."
He noted that in the 17 years since the Defense of Marriage Act took effect "twice as many people support marriage for same-sex couples" and "the overwhelming majority of young people (are) in support of allowing gay couples to marry."
Portman told the reporters that his son Will, now a junior at Yale University, told him and his wife Jane that he is gay in February 2011. That announcement began what Portman called "a process" as his position evolved.
He said his son's disclosure "allowed me to think about this issue from a new perspective and that's as a dad who loves his son a lot and wants him to have the same opportunities that his brother and sister have." He told the paper that he and his wife "were both surprised'' at the disclosure. But he said they were "very supportive of him,'' adding that they wanted him to "know we were 100 percent supportive and we love him. He's an amazing young man.''
According to the Dispatch, he added, "If anything I'm even more proud of the way he has handled the whole situation,'' Portman said.
Portman told the reporters that Will urged him to make the story public. Before he did so, though, the senator consulted with the pastor of his church in Cincinnati and with some opponents of same-sex marriage. He also spoke last weekend with former Vice President Dick Cheney, whose daughter, Mary, is gay. "His advice was: "˜Do the right thing. Follow your heart'," Portman told the Dispatch.
The Portmans have three children: Jed, 22, Will, 21, and Sally 18. To make the announcement, Portman talked to reporters from four newspapers: the Dispatch, the Cleveland Plain Dealer, the Dayton Daily News and the Cincinnati Enquirer.