M.D. Hopes? Male Black Applicants Still in Decline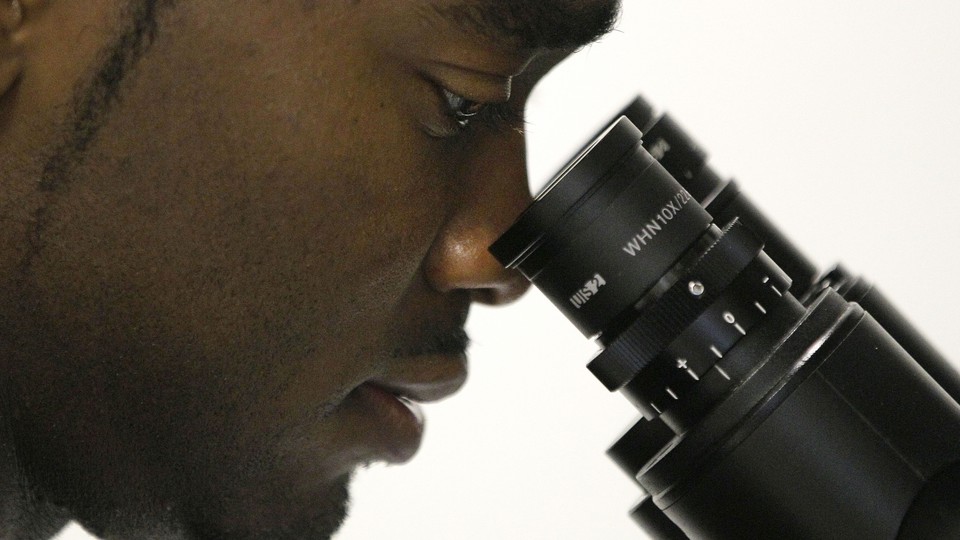 The number of male black medical school applicants is continuing to fall, despite a growing pool of diverse applicants overall. The diversity report, published by the Association of American Medical Colleges, found that males made up just more than one-third of the total percentage of black first-time medical school applicants, the smallest group of males for any of the five major racial groups.
Overall, people of color made up 45.4 percent of the total number of medical school applicants in the U.S. From 2010 to 2011, the number of Latino applicants grew by 5.7 percent, and black applicants by 5 percent, making up about 15.2 percent of all applicants. In addition to the decline of male black applicants, the number of American Indian or Alaska Native applicants declined sharply by 11.4 percent.
Despite making some strides, the AAMC report suggests focusing on recruiting males--especially those from lower socioeconomic backgrounds--into the field by strengthening school pipelines to attract more racial and ethnic diversity.
Overall, more women than men from all the major racial groups are applying to medical school. The disparity for blacks, however is more stark: Black women now outnumber black men in medical school by 2 to 1, The Grio reports.
The "why" isn't immediately clear, but AAMC's chief diversity officer Marc Nivet suggests to The Grio a number of factors, including lower high school graduation rates and a lack of preparedness for college-level work among black men; ineffective interventions for at-risk youth; and a persistent stereotype that medical school is reserved for well-to-do students.
The lack of resources and preparation for higher education may be creating a catch-22 for those who are interested.
"Unfortunately, minority males aren't properly prepared for the application process," Alden Landry, an associate director at Beth Israel Deaconess Medical Center, told The Grio. "Be it exposure to rigorous science courses or even going to college, black males just aren't prepared."