How Republicans Can Win the Senate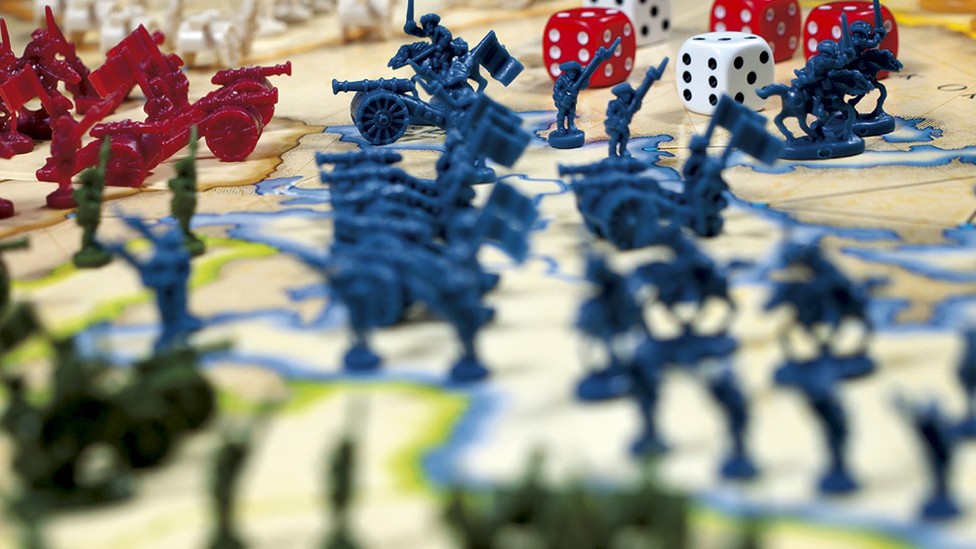 Senate Republicans won't lack bull's-eyes next year. They can target seven Democratic seats in red states, two of which will be open races — West Virginia and, if Sen. Tim Johnson retires as expected, South Dakota. And except for North Carolina, each is a dark blush of red; Mitt Romney won them all by more than 10 points. The lineup should give Mitch McConnell plenty of pickups.
But they might not be enough. Assuming that Democrats win this year's special election in Massachusetts, Republicans will have to win a near-perfect six of these seven races to take the majority. That's a tough challenge: The party has never managed to defeat more than three Democratic incumbents in any of the past five elections. If Republicans want to control the Senate in 2015, they will need to move beyond the obvious targets.
It's a goal the National Republican Senatorial Committee is vowing to achieve, and there's reason to think it can be successful. Blue and purple states such as Colorado, Minnesota, and New Hampshire are also on next year's Senate map. They lean left and have an incumbent, but in a midterm election they won't be automatic keepers for Democrats. Older, white voters constitute a greater share of the electorate in midterms than in presidential years. White voters were 72 percent of the electorate in last year's presidential race but 77 percent in the 2010 midterms, according to exit polls. In this cycle, the electorate will likely be more diverse than in 2010 but less than in 2012.
Republicans will need to recruit quality candidates, fund them, and hope the Democrats stumble. "Our radar screen is wide, and our sonar frequency runs deep," says Brad Dayspring, NRSC spokesman. "We know how to walk and chew gum at the same time, so, to a degree, that should concern Al Franken, Jeanne Shaheen, Mark Udall, and someone like Jack Reed." Republicans won states like theirs in 2010, when they took seats in Pennsylvania, Wisconsin, and even Illinois, not to mention Scott Brown's victory in Massachusetts.
But those wins happened during the most favorable election for the Republican Party in a generation. In the 2012, 2008, and 2006 cycles, the party had much less success: It didn't win a single race in a blue or purple state against a Democratic incumbent. It also failed to prevail in any open races in blue or purple states. Aside from the last midterm, 2004 — when Mel Martinez won an open race in Florida — was the last time the GOP pulled this off.
Senate Democrats, meanwhile, racked up victories in states such as Missouri, Montana, and North Carolina. It's why they hold a still-comfortable majority now. The GOP must reverse that trend to regain its footing in the Senate for the next Congress and into the future. "Democrats win Senate seats in red states all the time; we have to run good campaigns and win in blue states," says Mark Harris, who managed Sen. Pat Toomey's 2010 campaign in Pennsylvania, one of the few successful GOP blue-state efforts of late. "It's part of what the party has to do to recover from the situation it is in."
The GOP has a golden opportunity to do just that in at least one state: Iowa. Sen. Tom Harkin's retirement sets up the first open Senate race there since 1984, and despite its blue tint in presidential elections, the Hawkeye State routinely elects Republicans to Congress. But Iowa already has shown the difficulty Republicans will face trying to compete in purple states. Rep. Steve King, a hard-liner, has publicly mulled a bid and would probably clear the GOP field if he ran. The general election would be competitive, but not nearly as GOP-friendly as with a more moderate candidate such as Rep. Tom Latham, who said last month he wouldn't seek the Senate seat.
Recruiting broadly popular candidates, and fending off the party's most conservative elements, is critical, especially in states such as Michigan if Sen. Carl Levin retires. (He's said he'll decide in the coming weeks.) If he does, the Wolverine State joins Iowa as a prime pickup opportunity.
That doesn't mean Republicans will have a cakewalk in any of these states. The party lacks obvious, strong candidates for targets such as Colorado and New Mexico. In New Hampshire, Shaheen is formidable: One recent poll reported her favorability near 60 percent. Minnesota remains solidly blue even if Franken won by only a few hundred votes in 2008. And few think Democratic Sen. Mark Warner will even face a legitimate challenger in Virginia. Democrats remain confident that Republicans will fumble attempts to recruit the kind of candidate necessary to put all of them in play.
The NRSC doesn't need to make every state competitive to be successful. The goal instead is to put Democrats on their heels in two or three. At worst, that would force Democrats to siphon money and time away from their red-state beachheads. And maybe, especially in one of the open races, Republicans can pull an upset. Because they'll need it: Just focusing on the red states will likely leave them short.