Hagan Defies N.C. Ban, Backs Gay Marriage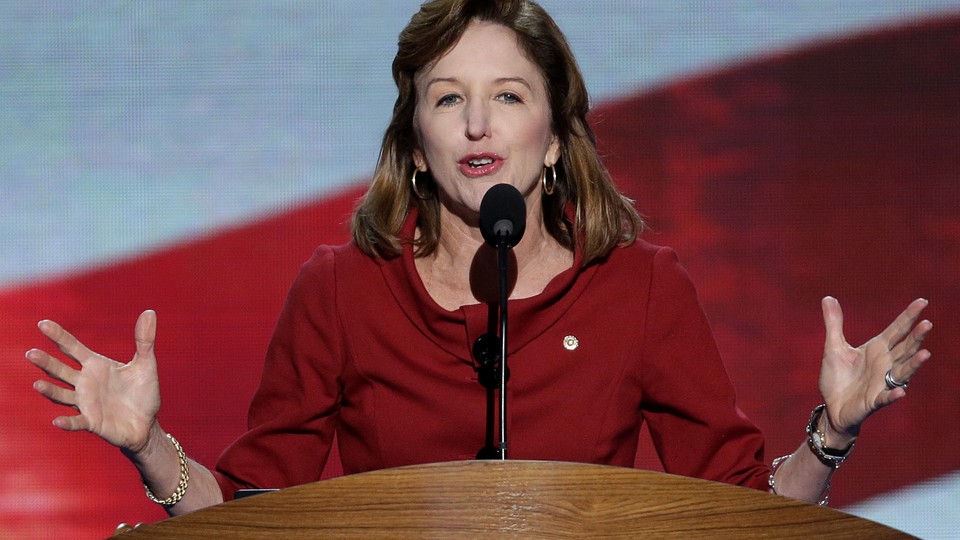 Sen. Kay Hagan, D-N.C., became the first Southern Democrat in the chamber running for reelection next year to publicly announce her support for same-sex marriage Wednesday, joining a growing line of Democrats who have come out in favor of marriage rights in recent days as the Supreme Court considers the issue.
"Marriage equality is a complex issue with strong feelings on both sides, and I have a great deal of respect for varying opinions on the issue," Hagan said in a statement. "After much thought and prayer, I have come to my own personal conclusion that we shouldn't tell people who they can love or who they can marry."
Hagan added that churches should not be required to perform marriages are "inconsistent with their religious beliefs," but she did not say whether she believes the federal government should act on the issue. Her office declined to comment. The news of Hagan's statement was first reported by The News & Observer of Raleigh, N.C.
The move is a risky one for Hagan, who is up for reelection in a state that voted to ban gay marriage just last year by a vote of 61 percent to 39 percent. Though same-sex marriage was already illegal in the state, Amendment One incorporated a ban into the state constitution. Hagan opposed the amendment, but today's statement marks the first time she has explicitly come out in favor of marriage rights for all couples.
Hagan's seat is already at the top of Republicans' list of potential pick-ups next year, though she has yet to draw serious opposition. Rep. Renee Ellmers, state Senate President Pro Tem Phil Berger, state House Speaker Thom Tillis and state Labor Commissioner Cherie Berry are all considering bids. Physician Greg Brannon and police detective Terry Embler, both political neophytes, have already announced that they will run for Hagan's seat.
Hagan is just the third Southern Democrat in the Senate to back gay marriage, following Sens. Claire McCaskill, D-Mo., and Jay Rockefeller, D-W.Va., who announced their support on Sunday and Monday, respectively. McCaskill won reelection last year, while Rockefeller has announced he won't seek reelection in 2014. Sens. Tim Kaine and Mark Warner, both of Virginia, have also recently said they favor same-sex marriage; Warner is up for reelection next year.
The South's other Democratic Senate incumbents up for reelection in 2014 — Sens. Mary Landrieu, D-La., and Mark Pryor, D-Ark. — have not said that they support homosexuals' right to marry, though Landrieu has come close. She told BuzzFeed last week that though she feels "very strongly that people should be allowed to love who they love," she would have to discuss the issue with her constituents. A spokeswoman for Pryor, meanwhile, has said that he continues to oppose gay marriage.