Detroit: A Sad Tale of 2 Cities and 2 Americas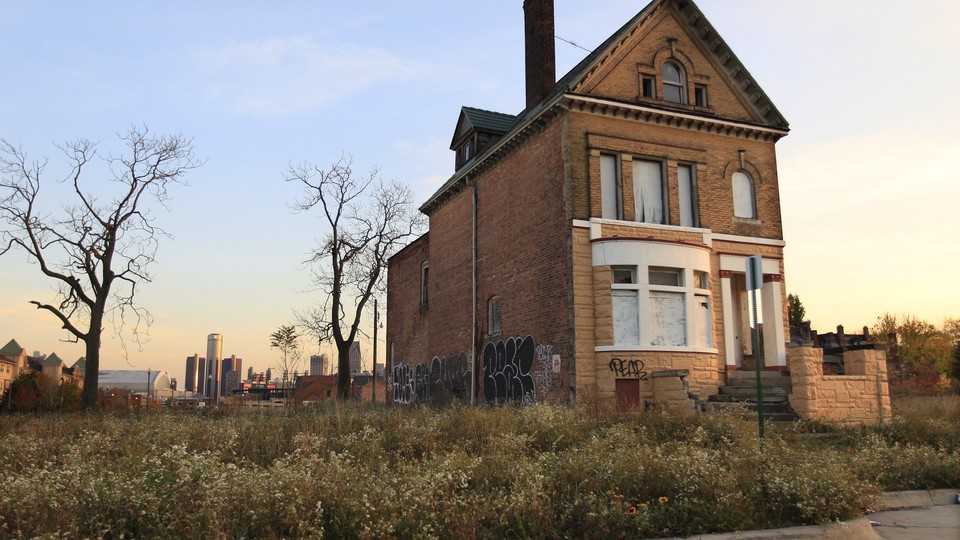 The next time you're in Detroit, drive east on Jefferson Avenue toward affluent Grosse Pointe Park. The Detroit River will be on your right, the Detroit ruins on your left -- boarded windows, charred buildings, and homeless people. As you leave the city, you'll cross a narrow north-south thoroughfare aptly called "Alter Road."
Worldviews change drastically depending on your proximity to Alter.
My hometown is about to experience its umpteenth transition in a generations-long struggle against mighty odds. On Friday, Michigan Gov. Rick Snyder declared a fiscal emergency in Detroit and said he would appoint a financial manager to address $14 billion in long-term liabilities.
"There's probably no city that's more financially challenged in the entire United States," the Republican governor said. "We need to start moving upward with the city of Detroit." A formidable and predictable array of Democratic-aligned powers is protesting state intervention, including the NAACP, the United Auto Workers, the City Council, and some activists and clergy.
A New York Times story about the takeover got me thinking that the city's image may be about to change -- but not necessarily for the better. For years, Detroit has been a symbol of post-industrial economic struggle, racial strife, and de-urbanization. Now, as Monica Davey reports, the city is increasingly emblematic of two 21st-century American challenges: Income inequality and the decline of social mobility.
Her story points out how private industry is blooming in the midst of municipal and social crises. She writes:
"In the eyes of some, the signs of a private-sector turnaround have only served to accentuate divisions: a mostly black city with an influx of young, sometimes white artists and entrepreneurs; a revived downtown but hollowed-out neighborhoods beyond; an upbeat mood among business leaders even as the city's frustrated elected officials face diminished, uncertain roles under state supervision."
Small-business owner Rachel Lutz told Davey, "It's almost a tale of two cities here."
To be clear, the financial and opportunity gap between the rich and poor in and around Detroit is not new. But it is growing -- and it's hard to see how life gets any better for Detroiters with Lansing in charge. Snyder's takeover is likely to stir up the racial animosity that is always simmering just below the surface in Michigan. His political ideology is out of step with the city's voters. And the challenges are huge, possibly unsolvable: A diminished tax base, a shamefully weak school system, a crumbling infrastructure, an overdependence on the mercurial auto industry, and a shrinking population far too small for the city's 139-square-mile footprint.
Maybe Snyder can pull it off. I doubt it. Because it's been the same refrain every time somebody has promised to alter Detroit's future. "There's been way too much focus on the corporations," mayoral candidate Krystal Crittendon told The New York Times, "and not enough on the residents."