Daily Costs of Detaining Immigrants Led to Releases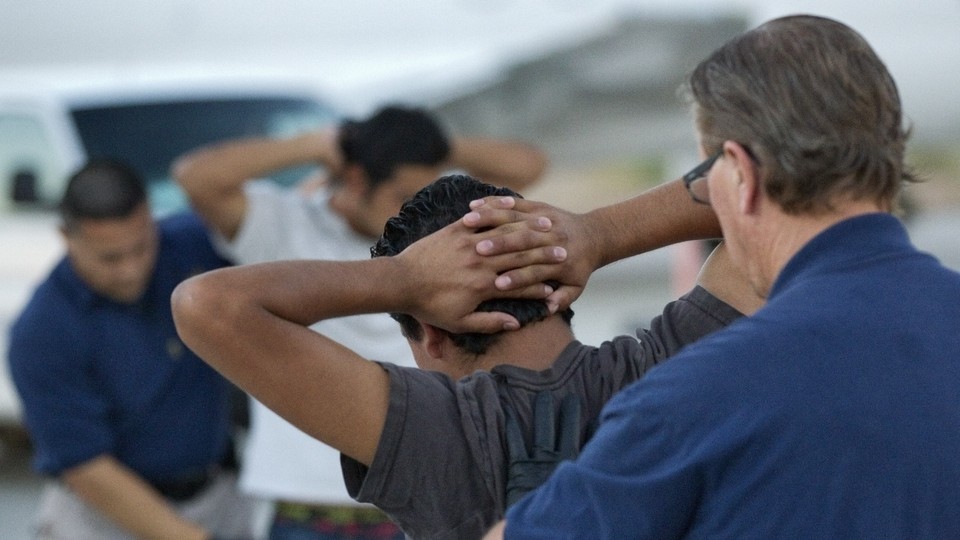 With the sequester deadline fused with complicated policy issues, including immigration reform, hundreds of immigrants in eight states who had been detained for having no documentation have been released in recent days, The New York Times reports. Homeland Security Secretary Janet Napolitano regretted he manner in which the decision to release certain detainees was made, she indicated during an appearance on ABC. And Republicans decried the release. Rep. Bob Goodlatte of Virginia told USA TODAY, "By releasing criminal immigrants onto the streets, the administration is needlessly endangering American lives. It also undermines our efforts to come together with the administration and reform our nation's immigration laws."
Nevertheless, Reuters reports the cost of detaining an immigrant:
$119
A DAY
Earlier this week, federal Immigration and Customs Enforcement officials in Arizona released about 300 detainees, a field decision lamented by Napolitano for the way it happened. The New York Times said individuals have been reported released from facilities in seven other states.
Other factors contribute to the costs of detaining people who are in the country illegally. Among them:
33,000 average number of detainees held in the U.S. each day in fiscal year 2011, according to written ICE testimony. The New York Times, citing National Immigration Forum figures, puts the per-person daily cost of federal detention at between $122 and $164.
$3.9 million   a day in expenses related to 33,000 detainees, using the federal ICE figure; the upper end of the NIF number, per person, would be $5.4 million.
4 or 5 ICE flights a week depart from Mesa, Ariz., expelling many undocumented detainees from Western states to Central America, NBC reports.
5,000   fewer border agents, if the budget crisis forces ICE layoffs, Napolitano said according to USA TODAY.
Meanwhile, Sheriff Joe Arpaio said he would take any released detainees and keep them in his facility in Maricopa County, Ariz. "I have room in my tents. I would be happy to have them, and I wouldn't even charge them," Arpaio is quoted as saying.
The Associated Press reports that 3,000 more detainees are likely to be released in March.