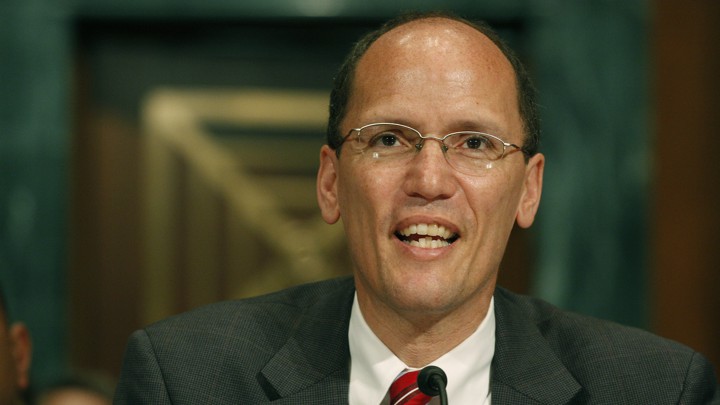 President Obama is set to name Thomas Perez, a civil rights official at the Justice Department, as his new Labor secretary, according to weekend news reports.
Latest from Government Executive:
Loading feed...
Unnamed inside sources told both the Associated Press and CNN that Obama would soon announce the selection of Perez to replace the departed Hilda Solis. The current acting Labor secretary is Seth Harris.
Perez previously served as Maryland's Labor secretary and in 2002 became the first Latino elected to the Montgomery County Council. He served in the Health and Human Services Department's civil rights office under President Clinton and was a staffer for the late Sen. Edward Kennedy, D-Mass.
Perez's selection would likely be welcomed by Hispanic groups and by organized labor as the Obama administration takes on immigration reform and a proposed hike in the minimum wage.
This story is part of our Next America: Workforce project, which is supported by a grant from the Annie E. Casey Foundation.
We want to hear what you think about this article. Submit a letter to the editor or write to letters@theatlantic.com.