A Truly Special Election in South Carolina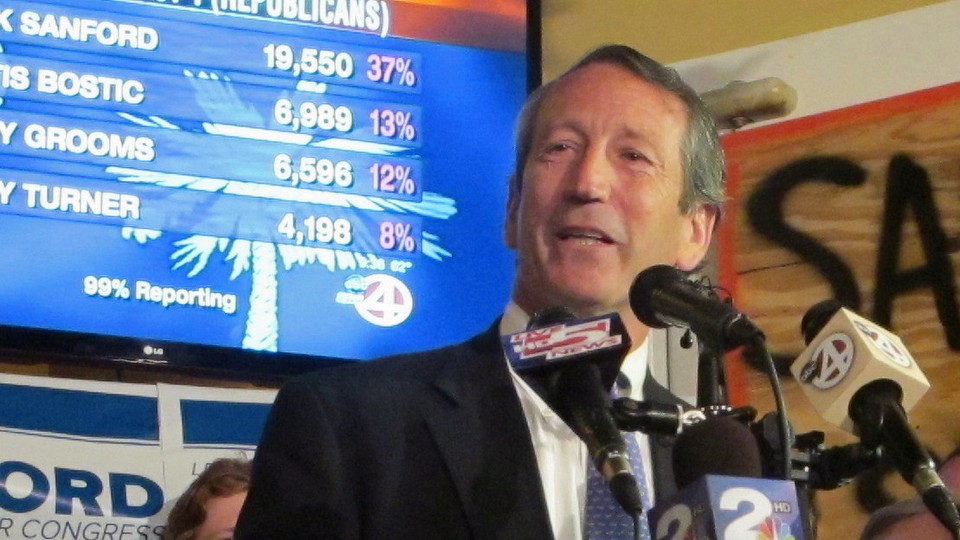 A version of this post appeared in The Edge, National Journal's daily look at today in Washington -- and what's coming next. The email features analysis from NJ's top correspondents, the biggest stories of the day -- and always a few surprises. To subscribe, click here.
If only for entertainment, the most compelling contest this year is South Carolina's special election, which could pit former Gov. Mark Sanford against the sister of comedian Stephen Colbert. If Sanford wins a runoff Tuesday against conservative activist Curtis Bostic — hardly a foregone conclusion — he would face Elizabeth Colbert-Busch on May 7.
Conventional wisdom suggests Sanford would start as a front-runner in a Republican district that gave Mitt Romney 58 percent of the vote. But scandal-plagued candidates are uniquely vulnerable, even in the most favorable districts. Even though he may win a runoff against an underfunded Republican, Sanford's approval ratings are weak and he remains vulnerable against a credible Democrat.
It's an open question whether Colbert-Busch fits that bill. One Democratic automated poll showed the race deadlocked, but privately Democrats are taking a wait-and-see approach. And Democratic strategists are keeping a close eye on the contest, knowing that an upset in South Carolina could perpetuate the narrative of ongoing GOP woes.