Who Are Members of Color on Most Liberal, Conservative Lists for the 112th Congress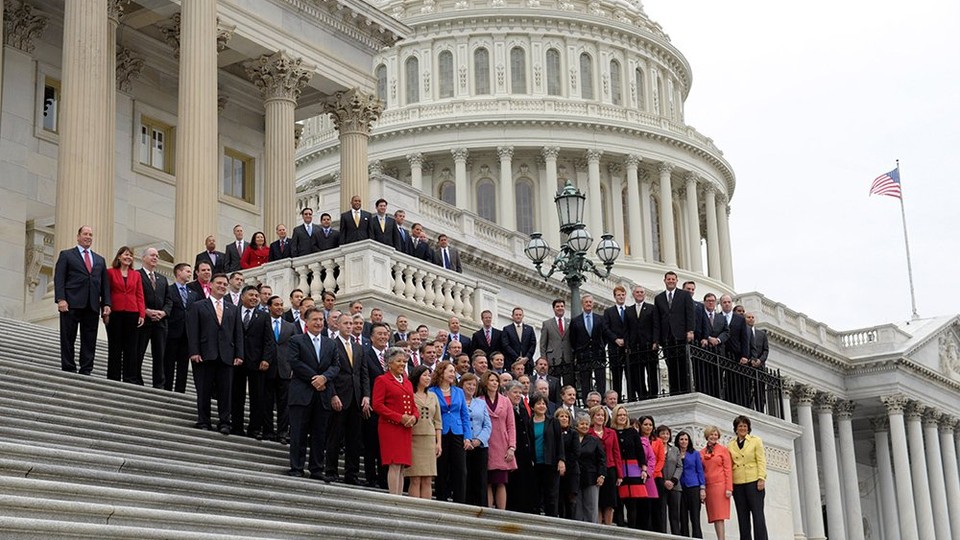 Year by year, each Congress grows more diverse, but the list of the most liberal and conservative members is also interesting when examined by race.
National Journal looked at votes on key issues during the 112th Congress to determine members' rankings. The Top 25 most-conservative House members were all Republicans; the list includes two people of color:
18th (tie): Bill Flores,  Texas
23rd: Francisco "Quico" Canseco, Texas
The list of the Top 25 most-liberal House members includes the names of 26 Democratic lawmakers because there were several ties. Based on NJ's methodology, 14 individuals tied for being the most liberal; 10 of them are people of color. The entire Top 25 list includes 16 people of color.
1st (tie): Yvette Clarke, New York

William Lacy Clay, Missouri
John Conyers, Michigan
Danny Davis, Illinois
Donna Edwards, Maryland
Mike Honda, California
Barbara Lee, California
John Lewis, Georgia
Bobby Rush, Illinois
Linda Sanchez, California
(The white House members tied for first are Jim McGovern and John Olver, both of Massachusetts, and Pete Stark and Lynn Woolsey, both of California.)
15th (tie): Karen Bass, California
Nydia Valazquez, New York
19th: Marcia Fudge, Ohio
20th (tie): Xavier Becerra, California
Elijah Cummings, Maryland
24th (tie): Raul Grijalva, Arizona
Looked at by gender, the Top 25 list of conservative House members includes two Republican women among its 28 names (also due to are several ties): Tennessee's Marsha Blackburn at No. 3; and Lynn Jenkins of Kansas at 22nd.
Eight Democratic women made the Top 25 list of the most liberal House members, including Woolsey (tied for first) and Illinois' Jan Schakowsky (tied for 24th).
In total, those on the most-conservative list hail from 16 states; the Democrats are centralized in 10 states.
The vote ratings of the entire House will be released Thursday.