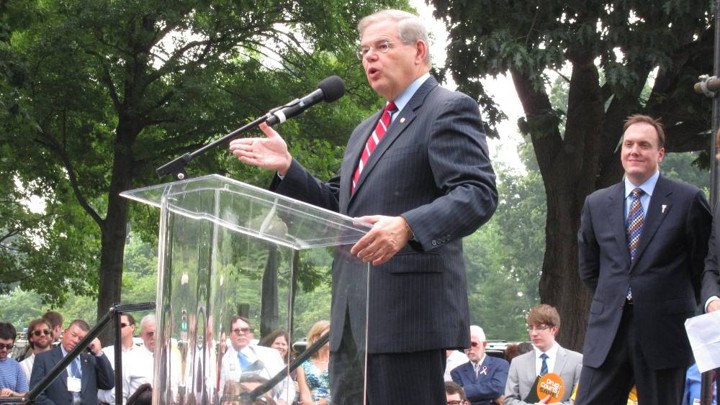 National Journal's annual list of top 15 conservative and liberal senators is out, and it includes one person of color — Sen. Robert Menendez, D-N.J.
The 112th Congress had four senators of color: Daniel Akaka and Daniel Inouye, Hawaiian Democrats of Asian descent; and Marco Rubio, R-Fla., and Menendez, both of Cuban heritage.
(Related Story: Who Are Members of Color on Most Liberal, Conservative Lists for the 112th Congress)
The vote ratings of the entire House will be released Thursday.
We want to hear what you think about this article. Submit a letter to the editor or write to letters@theatlantic.com.