Which Minority Passes More AP Math Tests?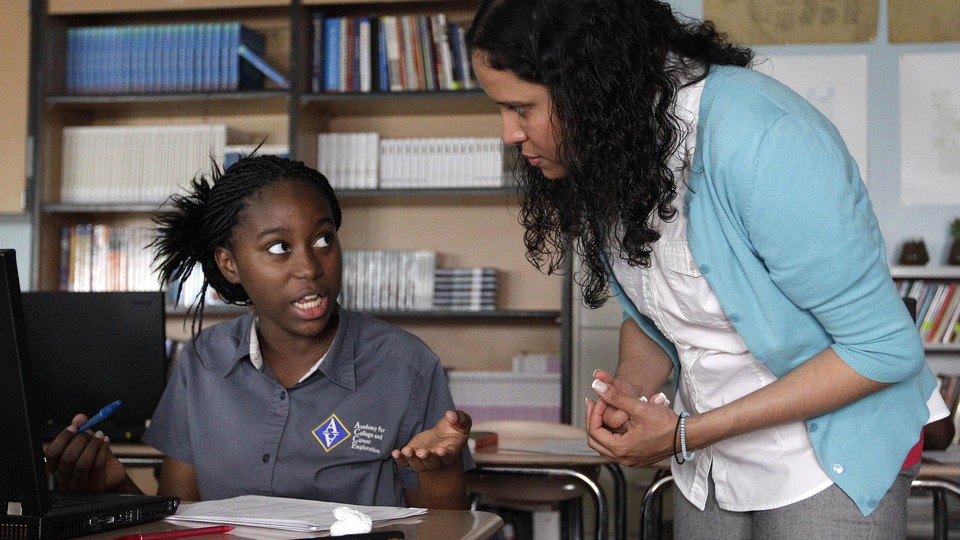 The number of minority high school students taking Advanced Placement classes has risen fourfold in a decade, but college aspirants of color, especially from low-income families, continue to significantly lag white students.
Asians, however, continue to outperform all students in math.
Source: College Board
More than twice as many U.S. teens took the advanced-level classes than a decade ago, the College Board reported in its annual assessments of tests that allow students to take the rigorous classes that typically prepare them better for college success. That number was near 57 percent for youth hailing from poorer families.
However, while 954,000 public-school grads of the class of 2012 (about a third) took AP classes, the College Board estimates that 300,000 students — mostly low-income minorities — with "AP potential" are likely to have passed both the course and the exam, had they taken at least one of the exams.
In 2012, non-low-income students took nearly 2.2 million exams, with a mean score of 3.00. The average number of tests taken by an individual was 3.9, the College Board reports.
There are several factors that can prevent students from enrolling in an advanced class or go on to take the examt:
Fees: Each test costs $89, although in 2012 the College Board lowered the cost to $61 for some 439,000 low-income students, EdWeek reports. Passing an AP test, however, would trim the cost of such a course in college.
Availability: Not all U.S. schools offer AP courses, particularly in low-income neighborhoods.
Support: Some students may not receive information or encouragement to take the AP courses.
Poverty has been shown to be an obstacle to learning.
Among the report's findings:
253,775 low-income public-school graduates took at least one exam.
120,254 low-income public high school grads passed an exam.
Most popular subjects by race, excluding foreign languages:
Whites: Government and politics (63.7%); European history (63.3%); and calculus A/B (60.4%)
Hispanics: Art history (17%); English language and composition (16.6%); and environmental studies (14.9%)
Blacks: Human geography (11.5%), English language and composition, and English literature (tied, at 9.8%); and biology (7.5%)
Asians: Government and Politics and computer science (tied at 29%); calculus A/B (28.7%); and biology (19.4%).