What I Learned Covering Hillary Clinton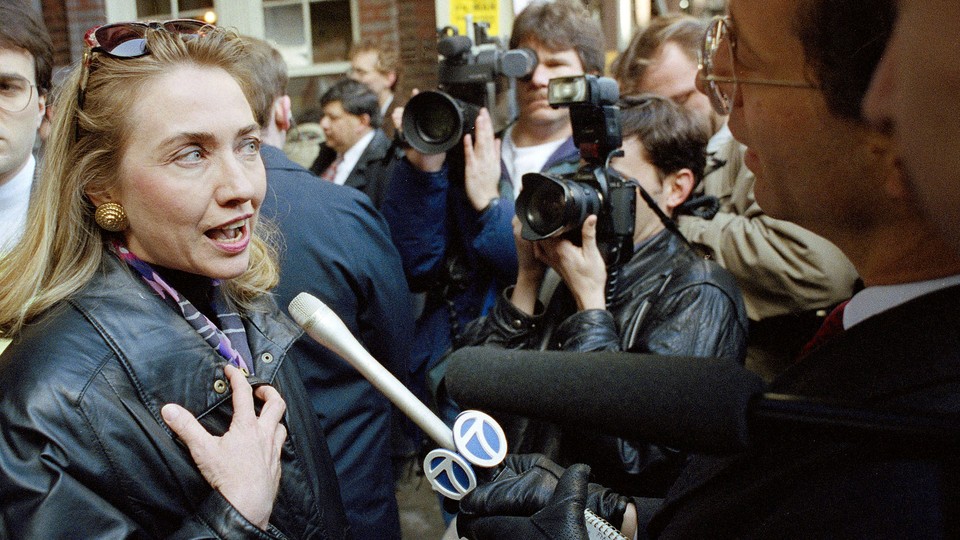 I stopped betting against Hillary Rodham Clinton 23 years ago when I watched her crush one man's ambitions to preserve her husband's career.
Summoned to a Capitol rotunda news conference by Tom McRae, an earnest Democrat challenging then-Gov. Bill Clinton for re-election, I heard the click, clack, click of the first lady's low-heeled shoes approach from a hidden marble hallway.
"Tom!" the first lady of Arkansas shouted. "I think we oughta get the record straight!"
Waving a sheaf of papers, Hillary Clinton undercut McRae's criticism of the Clinton administration by pointing to his past praise of the governor. It was a brutal sandbagging.
"Many of the reports you issued not only praise the governor on his environmental record," she said, "but his education and his economic record!"
McRae's primary campaign was toast. Bill Clinton was one step closer to the White House.
The story is relevant today, Clinton's last as secretary of state, because it serves as a reminder of her immense talent and ambition. Will she seek the presidency in 2016? Clinton doesn't know. Friends expect her to rest a year or so before taking a final measure of her health and her prospects.
But if you don't think she wants to be president, you don't know her. If you don't think she's a determined policy wonk and public servant, you haven't been paying attention. And if you don't think she has what it takes to win, you haven't met Tom McRae.
Clinton is a survivor. She has weathered more peaks and valleys than the Alps: Her culturally disparaging remarks during the 1992 presidential race; Whitewater, health care reform, and the Monica Lewinsky affair in the White House; as a U.S. senator, respect and popularity; in her 2008 presidential campaign, failure and family intrigue; and at the State Department, global acclaim, soaring approval ratings and, tragically, Benghazi.
If you wonder whether Clinton would be willing to risk her legacy for another White House bid, let me tell you another story. In late 1998 or early 1999, people close to Clinton told me she was mulling a U.S. Senate campaign. I was stunned: No sitting first lady had ever contemplated such a move, much less one whose husband had been impeached for lying about an affair.
It took me several days to overcome my doubts. When I finally reported that she was seeking the vacant U.S. Senate seat in New York, another news organization quoted several authoritative sources insisting that she was not.
The competition didn't know what I did: Never bet against Hillary Rodham Clinton.