Top Densities of Minorities Show High Poverty Rates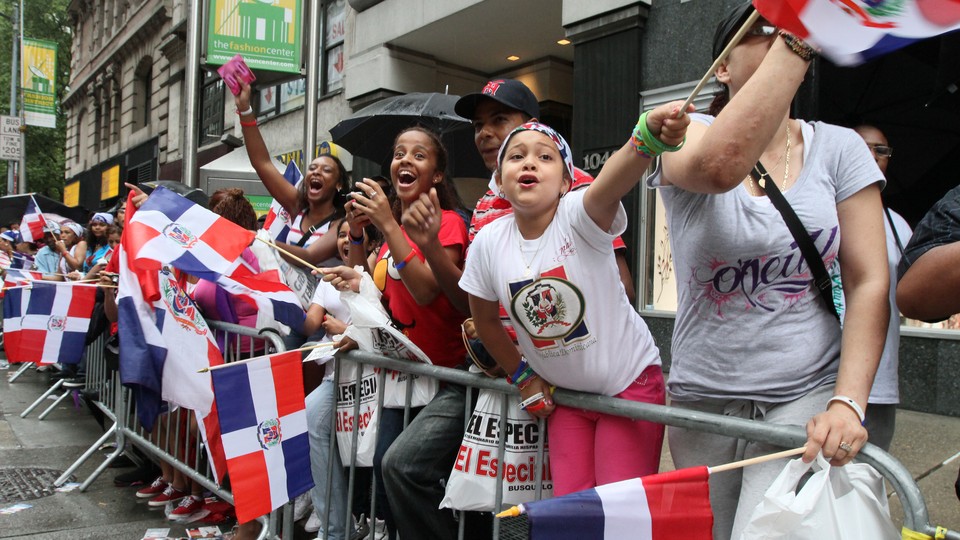 More than one in four Dominicans lives below the poverty level in the U.S., a rate similar to that of American Indians and Alaska Natives. In some cities, however, these rates are significantly higher.
Latest Cities Posts:
Loading feed...
A report [PDF] released this morning by the United States Census Bureau examines the poverty rates of selected racial groups by cities and states using American Community Survey data from 2007 to 2011. In their analysis, the census chose ethnic groups with high levels of poverty along with significant geographic dispersion.
The tables show the 20 cities with the largest populations of American Indians and Alaska Natives, Vietnamese, and Dominicans. Those top 20 places were then ranked by the poverty rate of that group within the city. In other words, these tables do not necessarily show the places with the highest poverty rates overall for these racial groups. (Here are the report's appendix tables, which include data for top 30 cities as well as more races than are included in the report's analysis.)
Nationwide, the poverty rate for American Indians and Alaska Natives population was 27 percent. Among the 20 cities with the highest concentrations of this group, Rapid City had the highest rate at 50.9 percent. Six of these cities had rates above 30 percent. Rosemont, Arizona had a higher American Indian and Alaska Native poverty rate than Rapid City, South Dakota, but had about 2,000 less in the group's population.
The poverty rate for the Vietnamese population nationally is 14.7 percent. Among the cities with the highest concentrations of Vietnamese, four cities had poverty rates lower than the national average. Boston had the highest Vietnamese poverty rate, at 35.8 percent, but ranked 15th in population. Ten of the 20 cities with the largest Vietnamese populations are located in California.
Fourteen of the 20 cities with the most Dominicans have poverty rates above the national average of 26.3 percent, the highest poverty rate among Hispanics. Reading, Pennsylvania had the highest rate, of 43.2 percent. All of the top 20 cities are located in the Eastern part of the country: three are in Pennsylvania, four are in Massachusetts, eight are in New Jersey, three are in New York, and Rhode Island and Florida each have one.
All images courtesy of the U.S. Census Bureau report