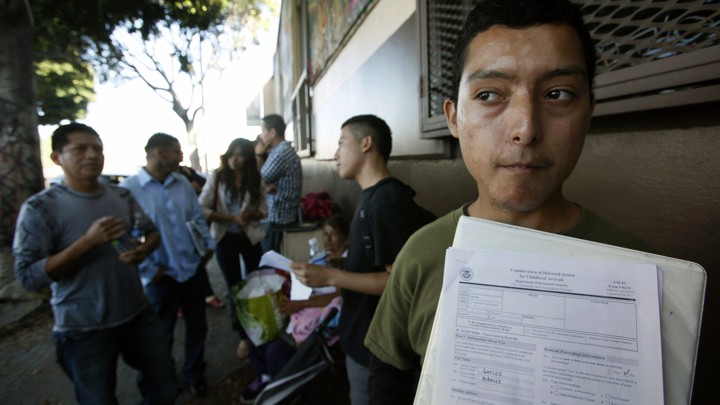 The Pew Research Center released a 130-page report Thursday titled "Second-Generation Americans: A Portrait of the Adult Children of Immigrants" (pdf).
In coming days we'll delve deeper into the report, but here's the topline statistic that shapes our future as a melting-pot nation, looking two generations out:
93% 
of the growth of the U.S. working-age population by 2050
will be immigrants and their U.S.-born children. 
"Immigrant stock," the report says of first- and second-generation combined, may grow by more than 47 percent, from 76 million to 160 million in a little more than 35 years.
Beyond that astounding number, the research delves into attitudes about identity, economics, interactions, success, and politics.
This article is part of our Next America: Communities project, which is supported by a grant from Emerson Collective.
We want to hear what you think about this article. Submit a letter to the editor or write to letters@theatlantic.com.