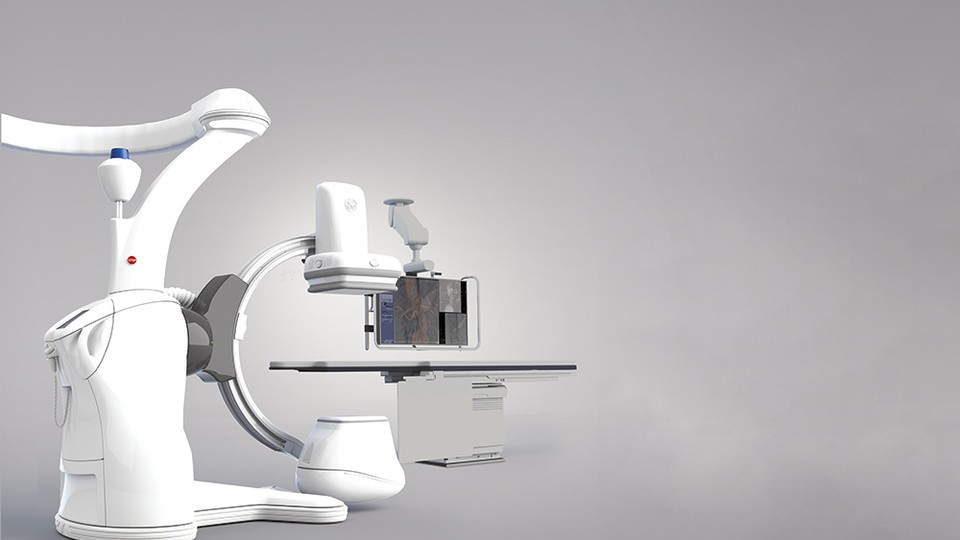 John Maeda remembers the night his Japanese-born father attended a parent-teacher conference in Seattle. The teacher gushed, "John excels at both art and math." Later, he overheard his father, Yoji, proudly tell a customer at his tofu store, "John — he's good at math."
Four decades later — at a time when economists, corporate executives, and the president talk about the need for national excellence in science and engineering — Maeda is still trying to ensure that the arts aren't forgotten. The 46-year-old president of the renowned Rhode Island School of Design leads a high-powered drive to draw attention to the value of arts education. His growing legion of academics, business honchos, and tech-savvy politicians say that art and design are national imperatives, too. "I guess I'm still trying to win over Dad," Maeda chuckled.
It's a tough argument to make, because most people consider art a luxury, not a necessity — the first discipline slashed from tight school budgets and the last in line for new money. To most people, it means pretty pictures, refined music, high fashion, and ballet. All of which can scare off pragmatic types. When Congress invests in education, it mostly spends on science, technology, engineering, and math — the so-called STEM disciplines.
Maeda and his allies want to change that to STEAM by adding art, which they say is not just for high culture. Design, for example, is increasingly part of — even instrumental to — technological innovations. The shortage of designers in Silicon Valley is so acute that venture-capital firms such as Kleiner Perkins developed fellowships to attract talent. And companies say that the complexity of corporate management increasingly demands creative thinkers traditionally found in the arts: The IBM 2010 Global CEO Study found that the ability to embody creative leadership is among the most sought-after attributes. Yet 69 percent of human-resource managers said they are having trouble developing future leaders.
To technologists like Apple founder Steve Jobs, an artist is someone who designs useful and meaningful devices, someone who makes a clunky technology intuitive. Jobs once said, "Design is not just what it looks like and feels like. Design is how it works." The back of your iPhone puts the emphasis on imagination, not manufacturing. It says, "Designed by Apple in California. Assembled in China."
Twitter, too, is art, says cofounder Jack Dorsey, a major STEAM proponent. It's "the perfect balance between art and technology," he says. "It is technology, of course, but it's done in a very simple and artful way that people can intuit." He hires engineers with arts backgrounds.
Among scientists, the arts arguably distinguish the good from the great. A Michigan State University study in 2011 concluded that Nobel laureates in the sciences are 25 times as likely as the average scientist to sing, dance, or act; 17 times as likely to be artists; 12 times more likely to write poetry and literature; and eight times more likely to do woodworking or some other craft.
General Electric is a Fortune 500 multi-national conglomerate founded in the 19th century, an emblem of the Industrial Age. Now the company has six design studios in five countries devoted just to its medical devices, such as the Discovery IGS 730. The cardiology X-ray system is a laser-guided robot designed to sense the movement and needs of the surgeon. Its sleek design and dimly lit halo reduce anxiety among patients. "It is art," says GE's lead health care designer Bob Schwartz, a graduate of Maeda's school. "We connected the functionality features of technology with the emotional benefits we want the users to have." The device won a 2012 International Design Excellence Award.
The advent of 3-D printers allows small-business owners with design chops to do in their homes what they would otherwise need a production plant to achieve. In his forthcoming book The End of Big, Nicco Mele profiles Katie and Chris (last names withheld), a Massachusetts couple who sell laptop decals that they design on a computer and produce on a special vinyl 3-D printer in their basement. Small-business owners are learning how to merge technology and design, which is almost as important as knowing how to balance the books. "Within the next 20 years, everyone will enjoy the capacity to be their own Walmart," Mele writes.
Art and design are critical to companies such as Nike, says Rep. Suzanne Bonamici, D-Ore., who represents the district where the shoe giant is headquartered. "It's the design that makes things different and gives people choices. In the digital age, you've got to offer choices to survive," says Bonamici, a founding member of Congress's new STEAM caucus. (It is a bipartisan cause. Former GOP presidential candidate Mike Huckabee, a longtime arts advocate as governor of Arkansas, says right-brained thinkers are "often the ones who create the economic engines that create more than music or art — but industry.") The group advocates requiring applicants for federal grants to integrate art and design into their STEM curricula.
Art was always Maeda's passion, even while he attended the Massachusetts Institute of Technology at his father's insistence. His degrees in software and hardware engineering (a STEAM exemplar) make him a scientist and an artist — the confluence has corporate boards jockeying for his advice. Only after Maeda finished his MIT master's did his father relent and allow him to attend design school in Japan. "Go ahead," Yoji Maeda told his son, "now that you've got something to fall back on."