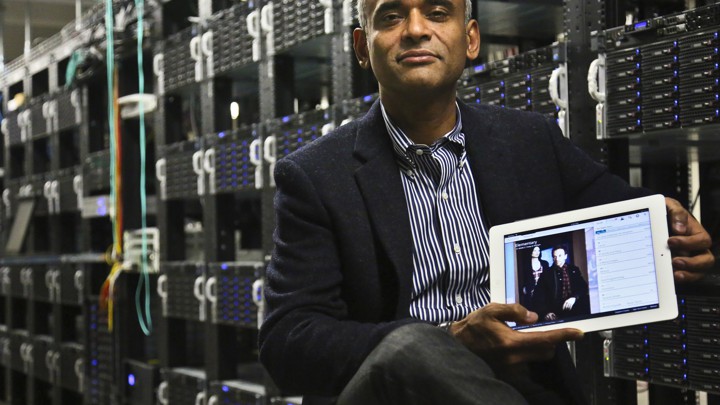 Allowing foreign-born entrepreneurial types entree to the U.S. to start businesses could create a huge number of jobs, according to a Kauffman Foundation white paper. Exactly how many?
1.6 million
OVER 10 YEARS

The analysts put the number at 500,000 on the low side, and they even considered the 1.6 million possibly conservative.
The report from the Kaufman Center for Entrepreneurship, based in Kansas City, Mo., is optimistically called, "Give Me Your Entrepreneurs, Your Innovators: Estimating the Employment Impact of a Startup Visa," and is accompanied by a "land of opportunity" sketchbook video chronicling the success of an immigrant entrepreneur who moved to Boston to "start businesses."
It cites a National Foundation for American Policy report that showed 24 of the top 50 top venture-capital start-up ideas for 2011 were founded or cofounded by immigrants. It further infers that, were a start-up visa program enacted, about half of those enterprises might be tech start-ups--which data indicated involve at least 21 staff members on average. 
Specifically, the report addresses the prospects for the bipartisan Startup Act 3.0 bill introduced in the Senate, which would:
be extended in Year 1 to 75,000 immigrants who would start a business.
require that each immigrant invest or raise at least $100,000 in the endeavor in Year 1.
hire at least two full-time workers who could not be family members.
permit the immigrant to receive a three-year extension if Year 1 requirements are met (and possibly lead to permanent citizenship).
Using census statistics, the report's authors estimated other benefits of adoption of the start-up visa program:
37,108 businesses would still be operating after four years, if 75,000 visas are granted in Year 1.
Nearly 100,000 companies would be created within a decade.
27 employees would typically be added per businesses each year.
153 employees per business by Year 5.8, on average.
This story is part of our Next America: Workforce project, which is supported by a grant from the Annie E. Casey Foundation.
We want to hear what you think about this article. Submit a letter to the editor or write to letters@theatlantic.com.