Republicans Now See Blame for Sequester Coming Their Way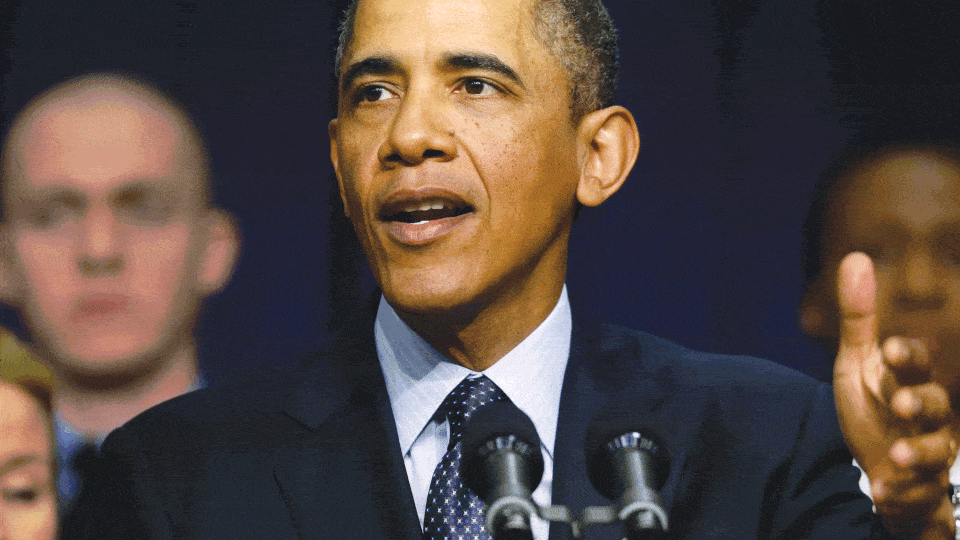 With negotiations stalled and both parties dug in, the sequester once universally deemed too damaging to let stand now looks inevitable. And, increasingly, Republicans are worried they're poised to take the blame.
The GOP sounded the alarm in earnest Thursday, when two columns — one by Byron York of The Examiner and another from Karl Rove in The Wall Street Journal — each told Republicans, led by House Speaker John Boehner, to change course in the ongoing sequestration debate. Rove called them "confused" and suggested the House approve legislation that gives the executive branch greater flexibility to enact the cuts. York, far blunter, said the House GOP's message has thus far been "astonishingly bad."
The concern also percolated on Capitol Hill. Vulnerable House Republicans such as Rep. Mike Coffman of Colorado have worked their districts ahead of next week's deadline, talking with their constituents and writing op-eds to plead for a bipartisan deal. The worry: The trillion-dollar spending cuts might, through airport delays or weakened border security, disrupt the lives of millions of citizens who normally pay little or no attention to Washington. That's to say nothing of the risk that leaders say it poses to the military.
In other words, a squabble that so far has existed only as another in a long line of partisan fights could break through to the public — and they'll point a collective finger at the GOP.
"We have been telling members for weeks now to get ahead of this," said one congressional Republican aide. "I do have concerns about the president having the bully pulpit — and going out here every day. His plan is to blame."
It's not a forgone conclusion voters will blame the Republican Party or that the sequester will provoke a backlash of any kind. It's also still not clear what services will be immediately affected and to what degree. But if the public mood turns angry, Republicans hold the more vulnerable position.
Not only are Democrats, led by President Obama, more popular, their proposal to lessen the sequester's impact with a mix of spending cuts and revenue increases is also better received. Obama's popularity remains high: A Bloomberg National Poll released Wednesday found him at 55 percent approval, a three-year high in the poll. The GOP's approval stood at just 35 percent, a three-year low.
And according to a Pew Research Center poll released Thursday, 76 percent still think the budget deficit should be reduced through both spending cuts and tax hikes, the position Obama and congressional Democrats take. Just 19 percent say the debt should be eased through spending cuts alone, the position of most House and Senate Republicans.
That's a dynamic familiar to last year's campaigns, particularly the presidential race. And Obama allies say that just as that debate served the president well then, it will help him again now.
"People trust that, when Obama stands up there and says it's going to cause pain, and that it's going to cause pain to the wrong group of people," said John Anzalone, a pollster who worked for the president's reelection campaign. "Guess what? That was pretty much his message about [the] middle class during the election."
Sensing an advantage, House Democrats jumped on the issue Thursday. The Democratic Congressional Campaign Committee announced the start of a paid "grassroots" advertising campaign against 27 Republicans, arguing the House GOP's dysfunction will hurt the middle class.
"It is time for House Republicans to come back to work to avert this crisis, stop protecting tax breaks for special interests and corporations — and stand up for the middle class," DCCC Chairman Steve Israel of New York said in a statement.
Not all Republicans are concerned. The sequester is, after all, a massive spending cut, the kind Republicans have campaigned on since 2010. When the GOP wavers from that message, it loses its identity, said Brad Todd, a Republican consultant. "It's surprising to me we have Republicans worrying about this," he said. "Whether we're doing the wrong thing by being fiscally conservative."
Congressional Republicans, said one aide, hope to "muddy the waters" of the debate by blaming Obama for coming up with — and then supporting — the deep spending cuts. In a debate that favors Obama and the Democrats, it might be the best Republicans can hope for.