Obama's State of the Union: What America Heard
The president's message about helping the middle class resonated broadly with voters -- but they wonder if he can get it done.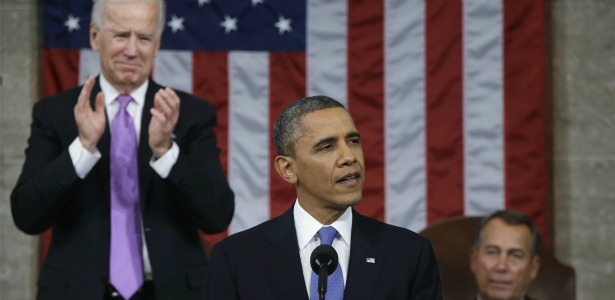 Reuters
Good news for President Obama: Swing voters liked his State of the Union speech.
The message they took away from Tuesday night's address is that the president has a plan for the economy and ideas to help the middle class. And they have a renewed optimism about Obama and his agenda, though they remain skeptical that Washington can get anything done.
That was the conclusion of a focus group of 44 Denver swing voters conducted by Democratic pollster Stan Greenberg during the speech. While that size of sample can't be considered scientific, similar groups convened by Greenberg for other speeches and debates have proved a good early indicator of public sentiment.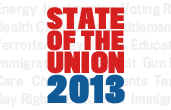 President Obama lays out his second-term vision for America.
See full coverage
In the past, Greenberg told reporters after conducting the focus group, Obama's attempts to make a case that things are improving have often been rejected by voters who don't see it that way. But on Tuesday, "When he spoke about the economy beginning to improve, he didn't lose them," Greenberg said. They didn't ratchet up the dials they were using to record their responses in real time, "but in prior speeches, the lines went down, and that didn't happen here. He was able to make his case on the direction of the country."
Comparing the voters' pre- and post-speech ratings of the president, he gained most on "looks out for the middle class," "has good plans for the economy," and personal favorability. (That's separate from job-performance approval, a measure on which Obama did not gain significantly.) Even Republicans, Greenberg reported, liked Obama's talk of tax reform and call for bipartisan cooperation.
"Republican voters responded very favorably to the president's remark that we must 'keep the government open, pay our bills on time, and always uphold the full faith and credit of the United States of America,'" according to a memo summarizing the focus group findings.
Republican criticism of Obama's inaugural address focused on its supposedly partisan tone and its attacks on GOP policies. But swing voters didn't see the State of the Union as a partisan broadside: They actually felt better about both Democrats and Republicans, and the parties' ability to work together, post-speech.
Obama was less convincing to these viewers when he talked about the budget and the deficit; responses to those sections of the speech were basically flat. Similarly, when he talked about immigration and climate change, he didn't move these voters, though he also didn't alienate them.
Obama had more success talking about gun control and energy, two areas that drew a strong positive response. The portions of the speech addressing manufacturing and the minimum wage were also well received. Viewers applauded Obama's announcement about pulling troops out of Afghanistan, but responses were flat to the rest of the foreign-policy discussion.
"While voters applauded the President and believe this speech reflected a bolder new direction, they remain skeptical about Obama's ability to bring about these changes," the memo concluded. "His supporters in the audience continue to worry about Republican obstruction, particularly in the context of the budget battles that defined the final months of 2012. Others worry that his oratory outshines Washington's capacity to bring about the big changes (particularly on the economy) that these voters believe we desperately need."