Obama's Path to Citizenship Plan, Plotted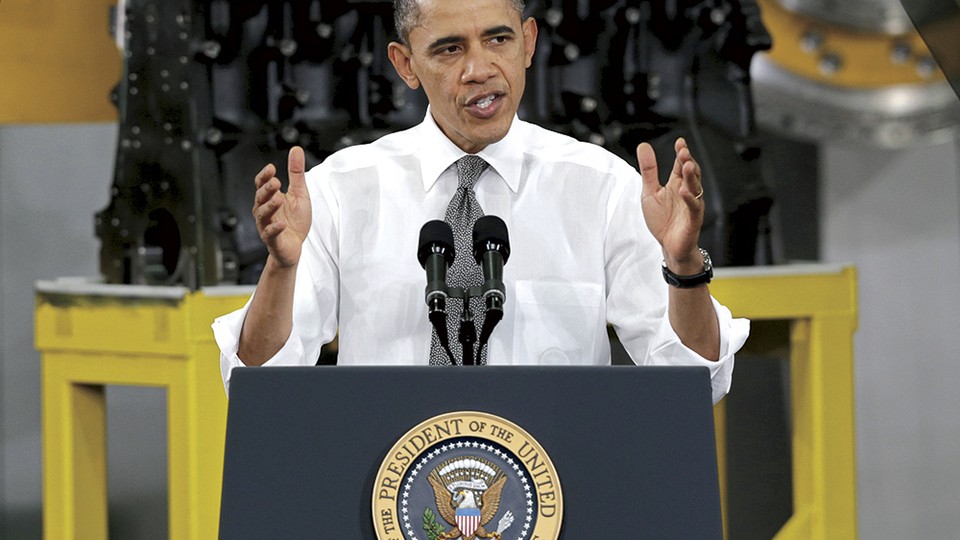 In a speech given two weeks ago in Las Vegas, the President gave the first preview of his immigration reform back up plan. If Senate or Congress can't get the job done, he has a bill waiting for them to vote on. We now know what, exactly, makes up a chunk of the President's proposals.
Latest Cities Posts:
Loading feed...
A copy of the President's proposals were leaked to USA Today's Alan Gomez Saturday evening, offering us the first real glimpse into the gory details of the plan.
We only previously knew some some vague details about the proposal from the speech he gave in Vegas, and previous reports told us it would include provisions for same-sex couples.
The part of Obama's Vegas speech that told us the most? This one:
We've got to lay out a path -- a process that includes passing a background check, paying taxes, paying a penalty, learning English, and then going to the back of the line, behind all the folks who are trying to come here legally.  That's only fair, right? 
Because it alludes to details we now know about the President's path to citizenship plan. The President's plan requires illegal immigrants to "pass a criminal background check, submit biometric information and pay fees," according to Gomez, in order to qualify for a new kind of visa.
The "Lawful Prospective Immigrant" visa will allow formerly illegal immigrants who comply with those guidelines to live and work in the U.S. and leave the country for short periods of time. There will then be an eight year window to apply for permanent resident status, so long as you meet the normal requirements for a green card and pay back taxes.