Fewer Dropouts, but Blacks, Hispanics Still Lag: Report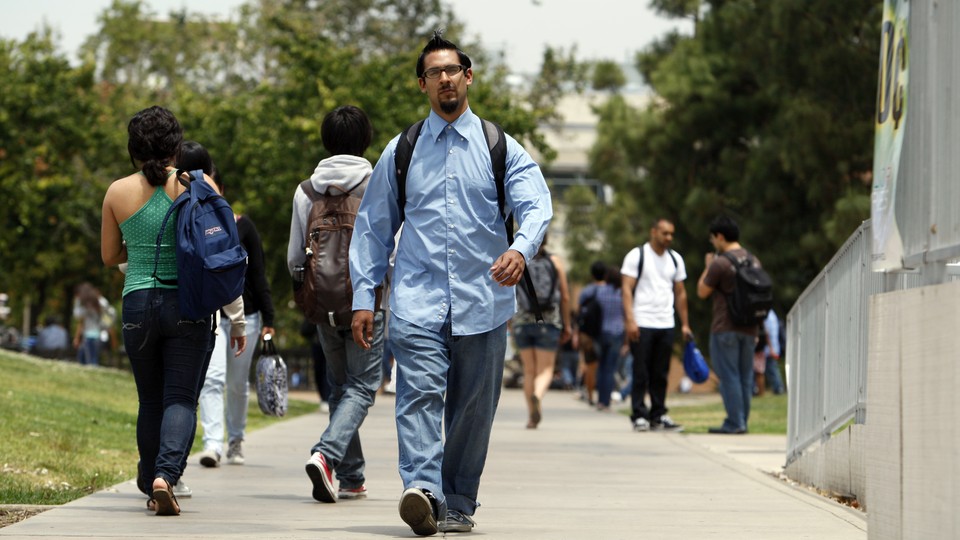 The U.S. high school graduation rate of 78.2 percent climbed 6.5 percentage points between 2006 and 2010, according to the fourth annual Grad Nation report distributed at a Washington conference of more than 1,000 education activists that included Colin Powell, Laura Bush and CEOs of several major corporations.
In that four-year period, the graduation rate for Hispanics rose from 61 percent to 71.4 percent, and from 59.2 percent to 66.1 percent for black students, according to the "2013 Building a Grad Nation" report.
The research emphasizes a nationwide improvement in decreasing the number of "dropout factories," but lists 16 states for Hispanics and 20 for blacks where the grad rate is less than two-thirds (denoted in blue in the maps below).
Alabama and Ohio graduate 66 percent of their Hispanic youth, with Minnesota graduating 51 percent.
For black graduates, Missouri graduates 66 percent of its students, while Nevada is last at 43 percent.

Maps created courtesy AnMap.com

Further, the graduation rate for students with limited English proficiency falls below 66 percent in 33 states. 

Four groups backed the research: Civic Enterprises, Everyone Graduates Center, America's Promise Alliance, and the Alliance for Excellent Education.

In the report, the researchers said:

"In Florida, Georgia, New York, and California, which together educate more than 25 percent of the nation's African Americans, their graduation rates continue to hover around 60 percent. Moreover, in seven states for African Americans and six states for Hispanics, the Cohort Rates remain in the 50s (or in a few cases even in the 40s). Though the white graduation rate is 89 percent or higher in eleven states, there are no states where this is true for African American and Hispanic students, economically disadvantaged students, or those with disabilities or limited English proficiency."

Findings from the report are being discussed at at the Marriott Wardman Park in Washington, with many sessions through Wednesday morning being live streamed.