Fewer Afghan Civilians Are Being Killed, But Drones Are on the Rise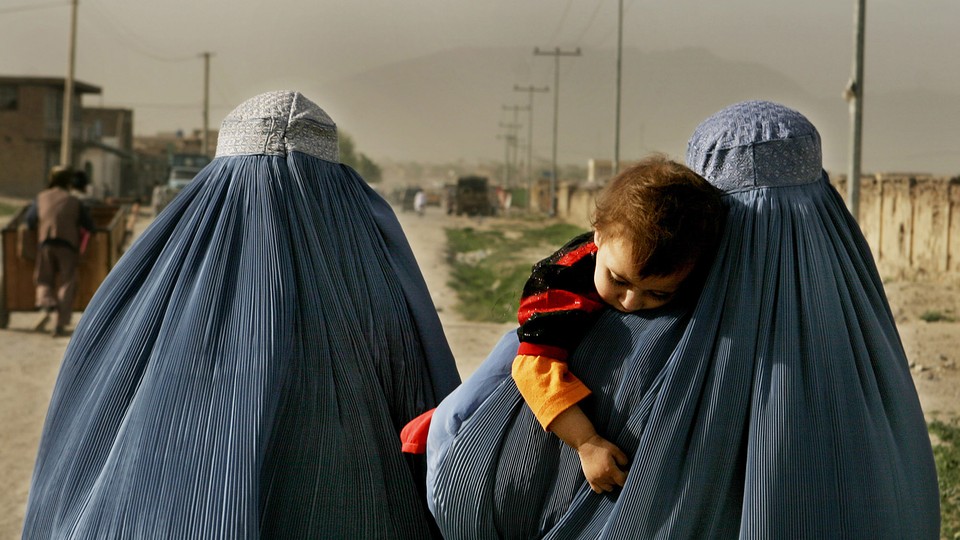 In the early morning of Sept. 16, a group of women and children in Afghanistan's Laghman Province were walking to a nearby mountain to collect pine nuts and wood when they were hit by a NATO coalition airstrike. No insurgents or militants were harmed in the strike, but four women, three girls, and a boy were killed, according to a new United Nations report.
The U.N. Assistance Mission in Afghanistan released an annual report on the protection of civilians on Tuesday that shows while the number of civilian deaths in the conflict has decreased in the last year, there has been an increase in the number of deaths from drone strikes — a heated issue that has received greater national attention in recent weeks,  following CIA director nominee John Brennan's confirmation hearing.
Fewer Afghan civilians were killed by insurgents or Afghan and NATO coalition forces last year than the year before. All told, 2,754 civilians were killed in 2012, with only 8 percent dying at the hands of Afghan and NATO forces.
Source: United Nations Assistance Mission in Afghanistan

But while Afghan and NATO forces were behind fewer deaths in 2012, the share of deaths by drone rose. Aerial strikes killed 126 Afghans last year, accounting for most of the civilian deaths by coalition and Afghan forces. Though this was a 42 percent decrease from 2011, the U.N. report calls for "a thorough review of pre-engagement targeting policies prior to use of aerial weapons," citing the 52 children killed last year.

The number of drone strikes in Afghanistan increased last year to 506 from 294 the year before. Five of the strikes in 2012 resulted in the deaths of 16 civilians. One of those strikes happened in Nuristan Province, where a drone strike targeting insurgents killed a child and two teachers on Dec. 5, according to the report. In 2011, only one drone strike killed civilians.

Source: United Nations Assistance Mission in Afghanistan

The U.N. report only focuses on the conflict in Afghanistan and does not address drone attacks in other countries. In his confirmation hearing, Brennan was questioned by several lawmakers over the military practice that has quadrupled in his tenure as the White House counterterrorism director.

In his written responses to questions before the hearing, Brennan said the number of civilian deaths from drones strikes should be made public, promising more transparency.

"I believe that, to the extent that U.S. national security interests can be protected, the US government should make public the overall numbers of civilian deaths resulting from U.S. strikes targeting al-Qaida," Brennan said.

During the hearing, Senate Intelligence Committee Chairwoman Dianne Feinstein, a California Democrat, continued to press Brennan to release that information. He again promised to look into the issue, but said the U.S. strives to keep civilian casualties to a minimum.

Like several lawmakers, the U.N. report calls for a review of the drone strike policy, specifically the criteria that are used to establish the threat of certain targets. It also calls for more transparency in reporting the number of civilians that are killed in operations.