Congressional Democrats Are Angry at Obama ... Again
Legislators say the president isn't paying enough attention to them. Where have we heard that before?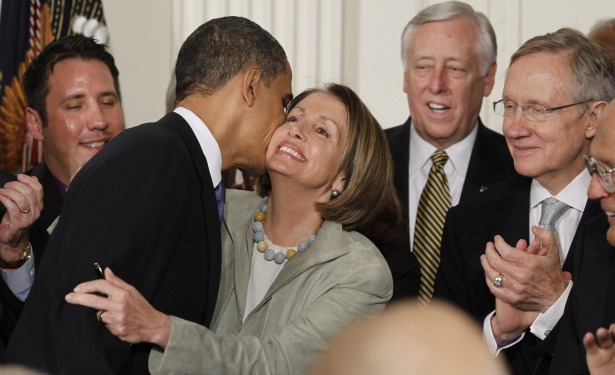 Here's a headline in today's issue of Politico: "Hill Democrats want more love from President Obama." The piece, by Jonathan Martin and Manu Raju, is an impressive feat of reporting, and the many Democrats willing to go on the record to complain about a popular president from their own party is a testament to just how frustrated members of Congress are.
But if it sounds familiar, well, you wouldn't be wrong. Here are a few headlines from the last few years:
What can we learn from this? First, it shows that Congressional Democrats, like most politicians (and indeed most people!), like it when attention and prestige is showered upon them, and think they have great insights that the president should heed. Somehow the passage of time isn't swaying them from this belief.
Second, they're not likely to be satisfied anytime soon. Look no further than the 2008 example: People have been telling Obama he needs to play more of an inside game for more than four years. And while his choice of Rahm Emanuel as his first chief of staff was seen as a way of reaching out to Congress, he's gone now and the complaints are still around -- Obama isn't buying the need to make representatives and senators feel special. There are signs that the president intends to run his second term differently than his first, perhaps less cautiously, or more liberally, or with less concern for transcendence. But the way he plans to do that seems to center around the bully pulpit and a push to create a standing grassroots army of activists. That means Congressional Democrats can probably look forward to four years of feeling unappreciated -- and you can look forward to four more years of headlines like these.