Are Chuck Hagel's Views Outside the Mainstream?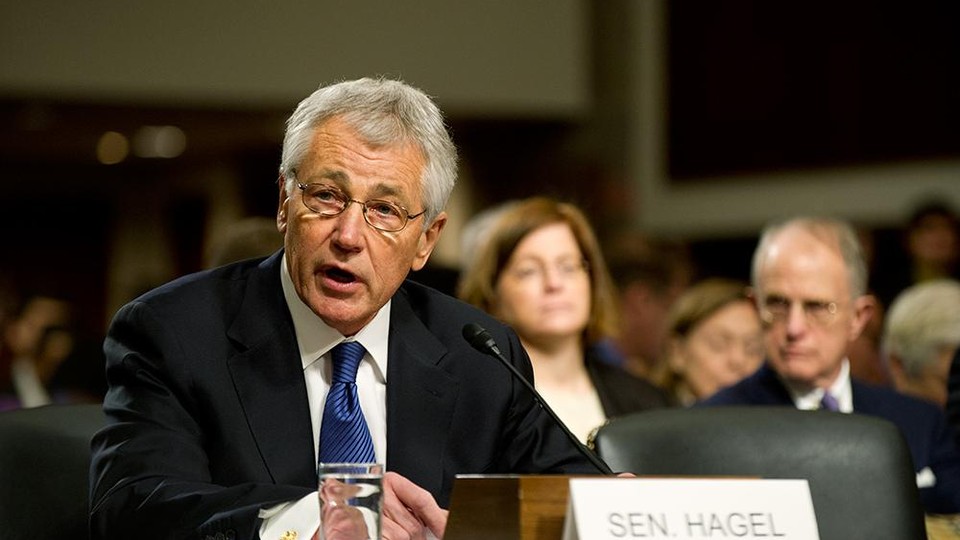 Defense secretary nominee Chuck Hagel will have his second chance at confirmation next week, when the Senate returns to session. But in assessing why the GOP opposition has been stronger and more unified than expected, pundits largely missed the most significant reason his nomination has stalled.
It's not because of any personal slight between him and Sen. John McCain of Arizona; that doesn't explain why 40 other Republicans blocked him. It's not because the party is as confrontational as ever; if so, Secretary of State John Kerry wouldn't have received 94 votes for confirmation. It is because his views on the U.S-Israel relationship defy the traditional congressional consensus on the issue.
That's why conservative, pro-Israel groups headed by Bill Kristol bought cable ads attacking Hagel's Middle East record. That's why liberal-leaning Jewish groups such as the American Jewish Committee and Anti-Defamation League released statements this weekend raising fresh questions about Hagel's speeches. That's why Maryland Democratic Sen. Ben Cardin's rabbi delivered a sermon last month, declaring: "From our perspective, outside of Pat Buchanan and Al Sharpton, I can't think of a worse choice!"
Hagel's support among Democrats is wide, but not deep. Out of deference to the White House, Democrats have remained unified, despite concerns about Hagel's positions. As Bob Woodward reported on Fox News Sunday, several Democratic senators called the White House to see if he was withdrawing.
Hagel is still likely to be confirmed. But Republican opposition would be minimal if his long trail of public statements on Israel were more in line with mainstream views in both parties.
A version of this post also ran on The Edge, National Journal's daily look at today in Washington -- and what's coming next. The email features analysis from NJ's top correspondents, insights on the biggest stories of the day -- and always a few surprises. Subscribe here.