America's Most Pessimistic Demographic About Quality Jobs Is Surprising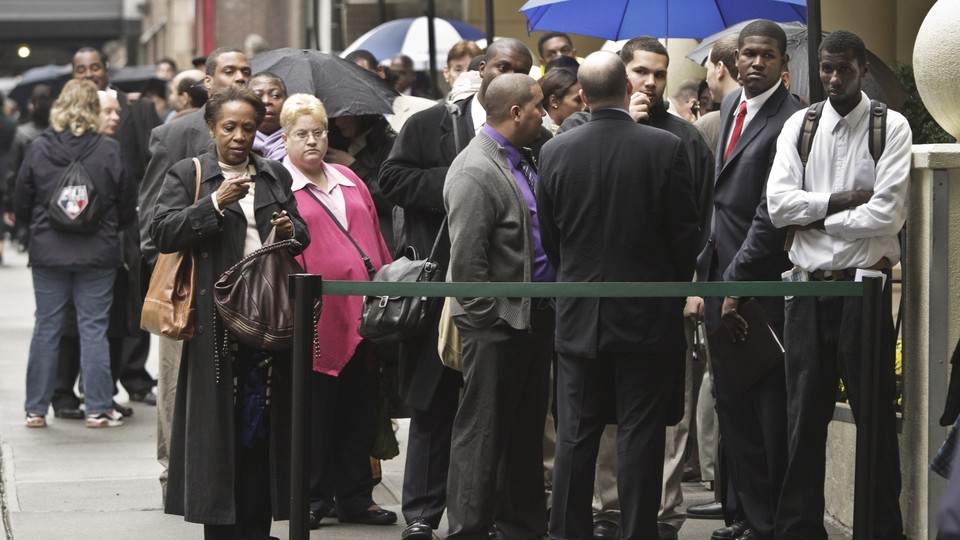 If you are a conservative white woman 50 or older with some college and live in the East, you're the most pessimistic about the job market. But the most optimistic demographic in America right now""political leanings aside""are nonwhites.
A Gallup Economy survey shows that, overall, 73 percent of respondents said now is a bad time to find a quality job.
"In an economy with some areas and industries in recession while others are booming, quality jobs may be going unfilled while overall unemployment remains high nationwide," Gallup economist Dennis Jacobe explained.
Those most optimistic about quality job prospects, contrary to studies showing millennial degree holders having a tough time joining the employed, are Midwest minority males who are college grads 29 or younger.
In comparing January and February data, the study concluded that 36 percent of nonwhite and 31 percent of individuals 18 to 29 remain most hopeful of landing a quality job.
Beneath the numbers, however, the random sample survey of 1,015 older than 18 found that more than 7 of 10 think it's a horrible time to be hunting for a "quality" job""the definition of which is quite subjective.
Despite the glum opinion tied to "quality" jobs, the employment market continues to show improvement in emeging from the recession, according to a Bloomberg report this week.