A Portrait of America's Minimum-Wage Workers in 1 Chart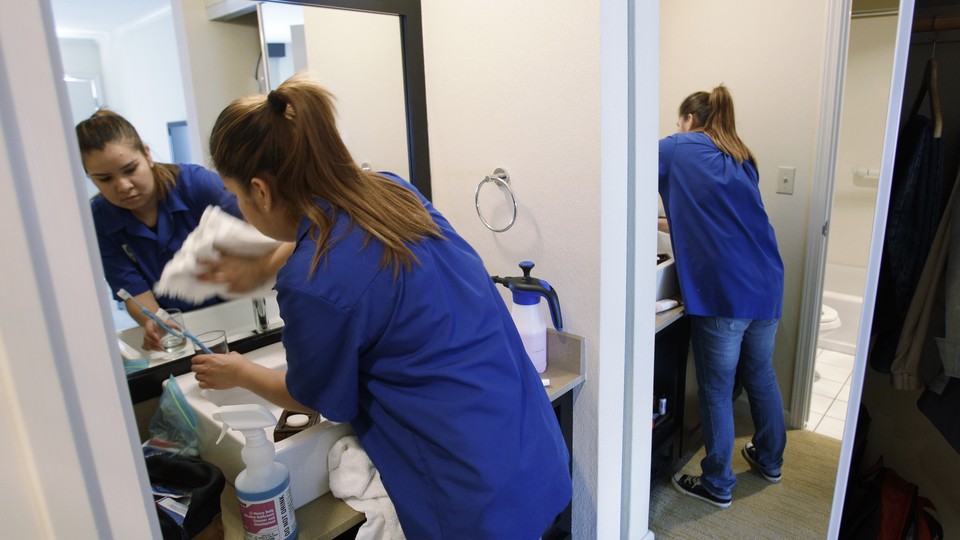 In his State of the Union address, President Obama called for raising the minimum wage, a proposal that's been heard before and that could affect millions of people.
(RELATED: Is the Minimum Wage a Job Crusher or Job Creator?)
An analysis by the left-leaning Economic Policy Institute found that an earlier proposal by Sen. Tom Harkin, D-Iowa, to raise the minimum wage to $9.80 could affect upwards of 20 million people.
(RELATED: A Short History of the Minimum Wage Fight)
Jordan Weissmann, at our sister publication The Atlantic, dissected EPI's report further and provided a breakdown of the 1.68 million Americans who earned the minimum wage in 2011.
He found that nearly half of the workers were concentrated in just nine states, with the largest plurality (12.4 percent) in Texas, and that the majority, 61 percent, are female. The largest plurality, 26 percent, of minimum-wage workers are between 20 and 24 years and nearly 20 percent are 45 or older.
We also took a look at the breakdown of minimum-wage earners by race and ethnicity. More than 40 percent identify as workers of color--Hispanic, African-American, or Asian (Hispanics can be of any race).
For more analysis on who these minimum-wage workers are, check out Weissman's piece at The Atlantic.