A Look at Homicide Statistics in Obama's Hometown of Chicago in 3 Charts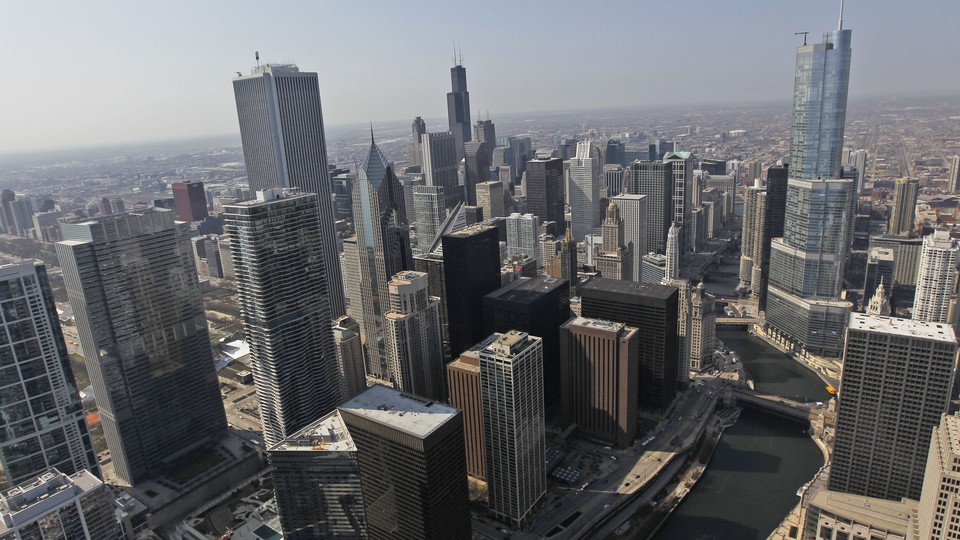 President Obama traveled back on Friday to Chicago, his hometown and a city where gun violence and a jump in the number of homicides has received national attention. In 2012, there were 506 homicides in the Windy City, a sharp rise from the 435 recorded in 2011. Chicago has a population that is only about a third the size of New York City, yet the number of homicides there is fast approaching that of the Big Apple.
(RELATED: The First Gun Control Battle is a Dem-on-Dem Fight in Chicago)
When seeking to make the case for stricter gun control laws, Obama has sometimes cited the gun violence in the Chicago, especially in the wake of the fatal shooting of 15-year-old honor student Hadiya Pendleton on the city's South Side. Just weeks before her death, she performed in the president's inauguration festivities with her high school marching band. First lady Michelle Obama attended her funeral, along with White House senior adviser Valerie Jarrett and Education Secretary Arne Duncan.
Below is a look at the statistics on homicides in Chicago:
FBI
FBI
CORRECTION: The story and the headline incorrectly referred to homicide rates in Chicago. They are corrected to refer to the number of homicides.