Will Obama's Nod to Gay Rights Irk Black Backers?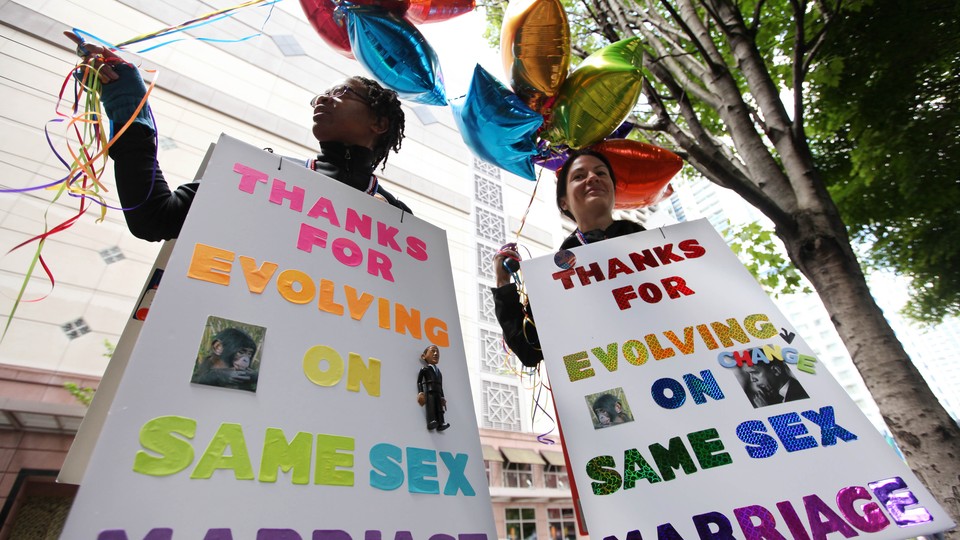 By linking the founding moments of women's rights (Seneca Falls, N.Y.), African-American rights (Selma, Ala.), and gay rights (Stonewall Inn), President Obama stepped forcefully into a politically charged zone.
He became the first president to mention the word "gay" and the issue of gay rights in an inaugural address, according to ABC News. While praised by gay-rights advocates, the remark might raise eyebrows in the African-American community, where social conservatism runs deep, as does skepticism about gay rights.
One indication of how divisive the issue can be in the black community: Prince George's County, just outside D.C. in Maryland, is 65 percent black. On Election Day, it voted 90 percent to 9 percent for Obama over Mitt Romney. But on the same day, on a ballot measure in Maryland to legalize same-sex marriage, it voted only 51-49 in support.
"We, the people, declare today that the most evident of truths -- that all of us are created equal -- is the star that guides us still; just as it guided our forebears through Seneca Falls, and Selma, and Stonewall...," Obama said.
He was referring to Stonewall Inn, a gay bar in New York City's Greenwich Village that was the site of a 1969 riot and subsequent protests over a police raid.
Obama may have tipped his hand about the administration's position on two gay-rights cases the Supreme Court will hear this term. At issue is whether marriage is constitutionally protected for gay couples.
"Our journey is not complete until our gay brothers and sisters are treated like anyone else under the law -- for if we are truly created equal, then surely the love we commit to one another must be equal as well," Obama said.